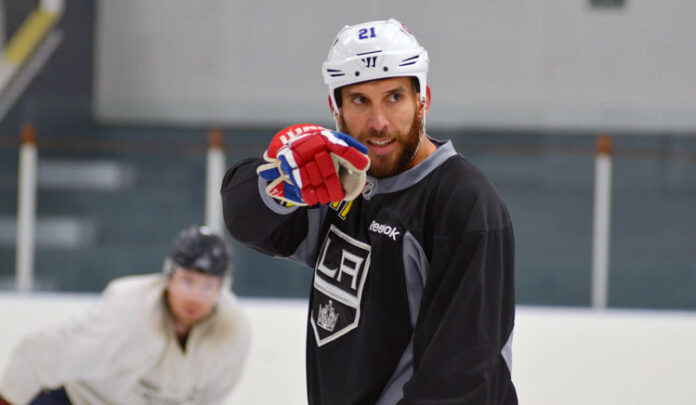 After his season was cut short last year because of an injury followed by the onset of the COVID-19 pandemic, Dwight King is ready to resurrect his hockey career as a member of the Meadow Lake Senior Broncos.

King – the 31-year-old, two-time Stanley Cup winner with the NHL's Los Angeles Kings – played 26 games last season in the Austrian Hockey League before suffering a broken leg that required surgery. He's been back at home in Meadow Lake since February, but is now looking forward to returning to the sport he loves.

"I was planning to stay here until December, but now have decided to stay until at least January before making a decision about the future of my hockey career," King told Northern Pride. "Hockey has been big part of my life for the last 15-20 years, so playing with the Broncos for at least the first part of their season will be a good way to help me keep my rhythm. So far, practices have been going very well, and there are a few other guys on the roster who have played some pretty high level hockey."

Practices are led by coaches Winston Morin and Brent Dubray, but King said they often seek his input on certain drills, something he said he appreciates.

"I want to do whatever I can to help the entire team to continue to improve," he added.

Morin echoed this.

"The team looks really good out there – they're getting tired of practising all the time and are ready to play a game," he said. "Most of the boys have been skating for more than a month now. As for Dwight, it's great to have such an experienced player on the team. Just having him around has encouraged some of the veteran players to stick around because they want to have the opportunity to not only play with him, but to play with him when he is still in his prime."

Morin went on to say most of last year's roster has returned, while offensive defenceman Cullen Morin has returned along with Jared Iron who was part of the Broncos' provincial roster last season but not the regular team itself. New to the team this year is Justin Hodgson, a local veterinarian.

"The team is really coming together," Morin reiterated.

The Broncos' home opener is scheduled for next Friday (Nov. 27) at the Meadow Lake and District Arena when they take on reigning SaskAlta Hockey League champs the St. Walburg Eagles.

According to King, it will be an exciting time for him because it will be the first game he has played in Meadow Lake in quite a while.

"It will be really cool," King said with regard to playing in front of his hometown fans. "It's too bad the crowd size will be limited because of COVID-19, but that's the world we live in these days. Still, I'm excited to be able to play in front of my parents, other family members and my friends again, and to be playing with my brother (DJ King) as well as some of my childhood teammates."

Morin is also looking forward to the game.

"St. Walburg is a really good team, so it will be a good measuring stick for sure," he noted. "Yes, it is too bad we can't have a full crowd in the arena, but I am sure however many are allowed in will make enough noise."
by Phil Ambroziak