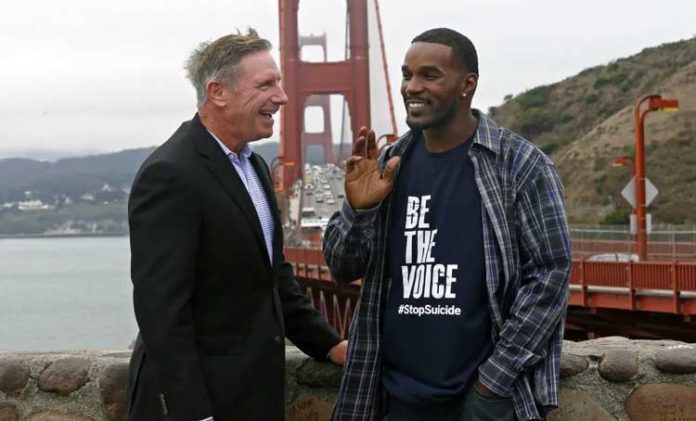 The journey to wellness begins in Meadow Lake.

Next Tuesday (May 23) marks the first-ever Journey to Wellness seminar, a day-long event being held at the Meadow Lake Civic Centre and featuring an array of guest speakers all who will be in attendance to share their message about perseverance and making the most of what life has to offer.

"There's been a lot of traumatic incidents over the years in our community and on our First Nations," stated seminar organizer Rick Burnett when explaining his reasons for planning an event of this nature. "This sort of trauma also has a significant impact on first responders… I have a close friend who attempted to take his own life and hearing about so many young First Nations people taking their own lives in recent years because of the struggles they face with mental health and other issues, it was hard. I wanted to bring in people to our community who could speak about what they've gone through, as well as the journey they took in terms of the healing process and getting better."

Dick Ryan, a Canadian veteran now with the Regina City Police will emcee the seminar, while guests speakers will include: Steve Gloade, a retired RCMP member diagnosed with post-traumatic stress disorder; Jody Salway, a veteran assisted by a PTSD service dog; Dan Matheson, a retired Canadian peace officer also diagnosed with PTSD and John Cross, a retired Navy veteran. Also in attendance will be Kevin Berthia – a suicide survivor and prevention advocate who, in 2005, attempted to take his own life by jumping from the Golden Gate Bridge in San Francisco, California – as well as Kevin Briggs, a retired sergeant from the California Highway Patrol who talked Berthia down from jumping. Briggs is now a mental health and suicide prevention speaker referred to as the Guardian of the Golden Gate Bridge.

"This is going to be the first time in Canada Kevin Briggs and Kevin Berthia will be speaking together," Burnett said. "I'm close friends with Kevin Briggs – I met him quite a few years ago at a Wounded Warriors camp in Slave Lake, AB and he attended the Wounded Warriors camp we hosted here last year. Steve Gloade was also there, as was Dick Ryan. When I shared with them my idea for this seminar, they were on board right away. I expressed how we needed to do some sort of talk here in Meadow Lake, and everyone agreed and was willing to be a part of it."

In fact, Burnett said the idea for a wellness seminar is something he had in mind as far back as 2020, but that idea had to be put on hold at the time because of the COVID-19 pandemic.

"I'm very happy to see this is finally happening," Burnett said. "It's going to be a learning event, but also a very emotional event. Some of these stories people are going to hear will bring some tears to people's eyes, but will also bring a positive difference to people's lives."

Burnett went on to compare the upcoming seminar to the aforementioned Wounded Warriors camps.

"Every person who comes to these camps is struggling, but, by the end, it's phenomenal to see what a positive outcome the experience brings to these guys," he said.

The Journey to Wellness Seminar is sponsored by the Meadow Lake Co-op, Meadow Lake Fire and Rescue, Wounded Warriors, Woodland Inn, Kelly Graphics and Roots of Hope. Tickets are $50 each and can be purchased through Burnett by calling 306-240-7530, Anne Duriez by calling 306-240-6421 or by stopping by the Meadow Lake Co-op administration office.

Doors open at 8 a.m. for coffee and muffins with the main program getting underway at 9 a.m. Lunch will be provided with the day wrapping up around 5 p.m.
by Phil Ambroziak