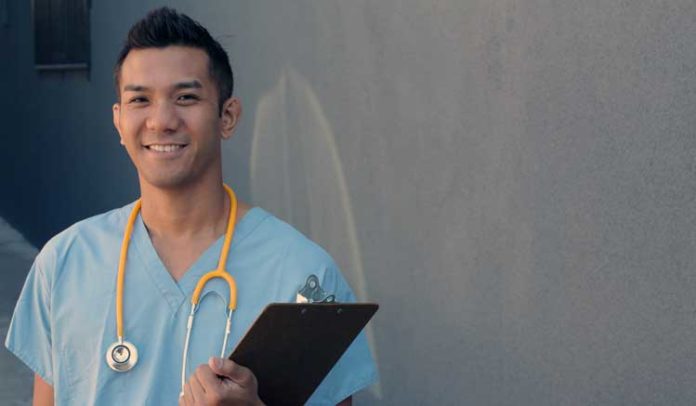 Things are looking good for the Meadow Lake Hospital when it comes to the ongoing nursing shortage throughout Saskatchewan.

According to Emily Harder, manager of acute care at the Meadow Lake Hospital, the nursing situation locally is "much better" than it was even a few short months ago.

"We're still not stable, but we were able to give all staff the holidays they requested and that's between having contract nurses staying on as well as hiring three new graduate registered nurses (RNs) and two casual graduate licensed practical nurses (LPNs)," Harder explained. "We have been able to fill our positions in our hemodialysis unit as well, so things are looking up. However, once our contract nurses have completed their rotation – if we don't get extensions – we will still be short eight full-time positions. I also don't think we will be seeing another group of graduates from Saskatchewan programs until December. Any time we have any fourth-year nursing students or fourth-semester licensed practical nurse students who come in for preceptor education, we definitely work on recruiting the students by telling them how great Meadow Lake is and what great opportunities are here. We're starting to make headway, but we're fully staffed when it comes to LPNs, we just need to work on our RN complement."

Meanwhile, the Government of Saskatchewan is developing a second phase of improvements to its pathway for internationally educated nurses (IENs) that will further accelerate timeframes. These changes offer more options and supports for overseas nurses preparing to enter the provincial health care workforce. Continued improvement to the IEN pathway is part of the ongoing work of Saskatchewan's Health Human Resources (HHR) action plan to recruit, train, incentivize and retain more health care workers.

"Our made in Saskatchewan approach ensures our province will continue to lead the nation as one of the fastest, most supportive and most efficient places for internationally educated nurses to become licensed and gain employment in health care," health minister Paul Merriman said. "By focusing on a safe, balanced approach to licensing and integration into the workplace, as well as providing robust settlement supports, Saskatchewan will continue to be a preferred destination for health care workers from around the world."

Locally the first IEN should be on the job in Meadow Lake before the year is out.

"We're excited because, from the last conversation I had with our international recruitment group, we will likely be seeing our first nurse from the Philippines around October when they finish their orientation – we'll be able to meet our nurse in the late fall," Harder said.

Saskatchewan was the first province to introduce a streamlined and accelerated training, assessment and licensure pathway for IENs for overseas recruits in the fall of 2022. Currently, 53 IENs from the Philippines and nine IENs residing in Saskatchewan are in the bridging program. Nineteen continuing care assistants and two medical laboratory assistants from the Philippines have already arrived in the province.

Further enhancements to this pathway are now underway. The bridging program will be reflective of the strong partnerships built between the Ministries of Health, Immigration and Career Training and Advanced Education, as well as the collaborative efforts with the College of Registered Nurses of Saskatchewan (CRNS), the National Nursing Assessment Service (NNAS), the Saskatchewan Association of Licensed Practical Nurses (SALPN), Saskatchewan Polytechnic and the Saskatchewan Health Authority (SHA).

In addition to international recruitment efforts, the Saskatchewan Health Authority (SHA) is – as Harder noted – actively connecting with nursing students and recent graduates to promote employment opportunities. Since December 2022, the SHA has hired 186 grad nurses from the province and across Canada. A further 145 conditional job offers have been made to nursing students who will be graduating this spring.

"We're quite confident there won't be an impact on our emergency department over the summer," Harder continued. "There were several instances last year where we thought we may have to close the ER because of a lack of nursing staff, but we'll still be on and off with our low-risk obstetrical service because our new grads need some time to settle in to their roles before we get them orientated to obstetrics."

Harder also said there's been an improvement in operations as of late at the Northwest Community Lodge, Meadow Lake's new long-term care facility.

"They were able to open up their third house, but I have not been notified of any opportunity to open up the fourth," Harder said of the lodge. "In early spring, we were able to move some of our patients to the lodge which greatly improved our ability to admit acute care patients."
by Phil Ambroziak