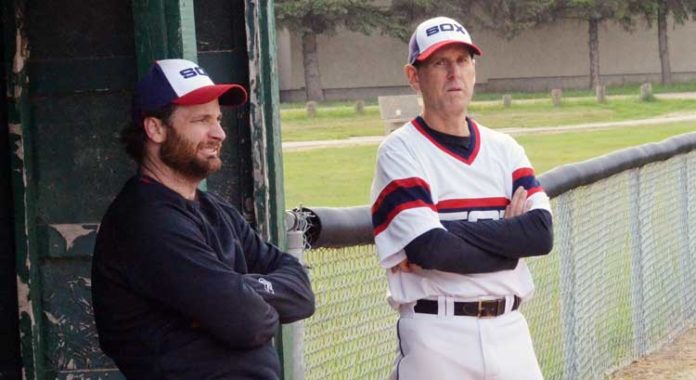 Winning ways continue for the Meadow Lake Sr. Sox.

The Sox are currently 3-0 in North Saskatchewan River Baseball League (NSRBL) action, winning their first two games on the road following last month's victory over the North Battleford Beavers in Meadow Lake's season opener played at Assman Field.
"Our first away game of the year was May 31 against the Glaslyn Orioles," explained veteran Sox pitcher and team manager Craig Weran. "We won 8-1. We played really well, while the Glaslyn squad is pretty young and an inexperienced team."

Weran went on to say Meadow Lake still gave it their all nonetheless.

"Brett Esau crushed the ball four times with three doubles and a single," Weran added. "The young guys played really well – guys like Talon Pickett and Nait LaBrash. We played wonderful defensively and we had some really great pitching. It was a good all around game for us."

The Sox were back in action Monday evening (June 5), this time in Mervin where they downed the Mervin Flyers 16-3.

"We dodged some raindrops throughout the evening, scoring nine runs in the first inning and we just cruised from there," Weran said. "Matt Bourassa pitched four innings while Heather Healey came in and pitched one inning to finish the game (the game was called after five innings because of Meadow Lake's commanding lead), and we just hit the ball up and down the line. We had some really strong offence in this particular game and also played well defensively."

Weran said the Sox could not be more happy with how the season has unfolded thus far.

"Our schedule starts to get a little bit tougher starting this weekend," he noted. "We have two games Sunday against Lloydminster and Unity, while next week we play Standard Hill and North Battleford again."

The Standard Hill game will take place in Meadow Lake Tuesday (June 13).

"Standard Hill will be the team to beat at the end of the day, but we have a good team too," Weran said. "It's difficult for everyone to come out all the time because of work shifts and whatnot, but, on the days we can field our best lineup, I think we're as good as anyone in the league."
by Phil Ambroziak