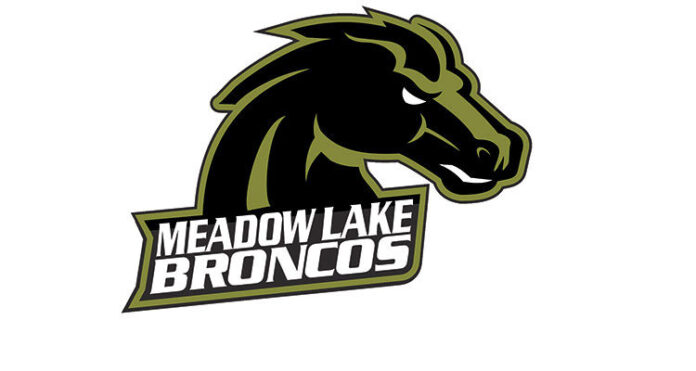 The corral is about to be busted wide open when the Meadow Lake Senior Broncos hit the ice for the 2023-24 SaskAlta Hockey League season.

League action is already underway, but the Broncos' first game of the season isn't scheduled until Friday, Nov. 3 when the team travels to Paradise Hill to face the Hawks.
"We start Nov. 3 on the road, but, so far, things are still in the preliminary stages as far as the team itself goes," explained Broncos' head coach Winston Morin. "We've only had one practice (two since this week's sports deadline) so far that I've been to, but it does look as though we'll have quite a few young players. That's about all I can say right now. I can't say any names as of yet."

Morin also said a few of the veteran Broncos players will also be part of the roster and will contribute to the team's efforts this year.

"Oh yeah, the core leaders will be there – the (Ashton) McIntyres, the (Taylor) Arnolds and all those guys," he noted. "I believe we'll have a very productive year. As I always say, we're in it to win the whole thing if we can. Although, it will be a building process to get there this year with so many younger guys and whatnot. It's exciting to see, though, because many of these guys came through Meadow Lake Minor Hockey. It's great to see them challenging for spots on the team."
Last year, the Broncos finished sixth overall in the regular SaskAlta Hockey League season before advancing to the playoff finals where they were eliminated by the Lashburn Flyers.

"We had a good run in the playoffs until Lashburn beat us," Morin said. "Hopefully we can pick up where we left off as far as momentum goes."

Meadow Lake's first home game of the season is scheduled for Nov. 17 at PineRidge Ford Place on Flying Dust First Nation. The Broncos will host the St. Walburg Eagles in that outing.

"We're heavily loaded with road games early in the season," Morin said. "But, we're eager to get back on the ice."

The Broncos practice Wednesdays at 9 p.m. at PineRidge Ford Place.

For more information on the SaskAlta Hockey League, visit www.saskaltahockey.com.
by Phil Ambroziak