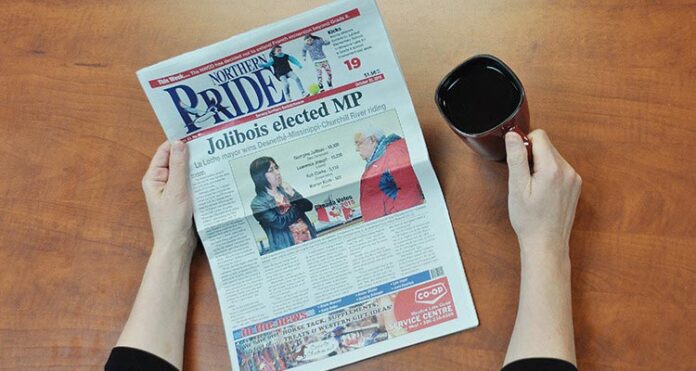 The issue: Patience

We say: It pays off

Good things come to those who wait. That's something members of Royal Canadian Legion Branch 76 in Meadow Lake can agree with considering how long they've dreamed of being part of a ceremony such as the one held at the Legion Saturday.
With dignitaries, supporters and members of the general public in attendance, the Legion officially unveiled the new cenotaph installed last week adjacent to the branch on 1st Street West. It's a project that dates back many years and one that would not have been possible without a certain level of hard work, dedication, contributions from the community and, most importantly, patience on the part of those who've longed to honour this area's war dead in a way that's most fitting.
Although less elaborate in terms of aesthetics, an existing cenotaph does remain situated outside the Meadow Lake Civic Centre. Ideally it shouldn't matter how exquisite a war memorial is or where it's located, as long as it fulfils its purpose of recognizing those who've paid the supreme sacrifice. But, there's something that just feels right about finally having such a significant tribute on actual Legion property. Indeed, for everyone who's been involved throughout the years, it's been well worth the wait.
Hopefully, this sort of waiting game also proves to be as fortuitous when it comes to the local sports scene – in particular the Meadow Lake Senior Stampeders who, until recently, were part of the North Saskatchewan River Hockey League. When several teams announced plans earlier this year to bolt to other leagues, it left the Stamps without a home and, as it turns out, Meadow Lake without a Senior team. Coach Ian Turberfield attempted to secure a spot for the squad in the Sask West Hockey League (SWHL), but when that failed he had no choice but to accept the fact the team would have to sit out the 2015-16 season.
This is a tremendous loss for players, coaches and hockey as a whole. Yet, the biggest loss will likely be felt by the community. The Stampeders were a big draw in terms of the sheer number of fans who would frequent the Meadow Lake and District Arena for games throughout the winter months. Now, it's a question of how much of a revenue loss this could mean for the City of Meadow Lake and whether it will impact – positively or negatively – booking schedules at the local rink. It may also re-ignite the debate of whether or not the Meadow Lake/Flying Dust area really needs two arenas to accommodate the combined populations of the neighbouring communities.
In the meantime, Turberfield said he plans to wait out this winter and to use his free time to combine his search for a new league with a lot of hope and a lot of prayer. The Stamps may be gone for the time being, but that doesn't necessarily mean they're gone forever. Coaches, players and fans alike just have to be patient because, again, the best things often take the most time.
Feedback? Text it at 240-4553 or email pride.news@sasktel.net