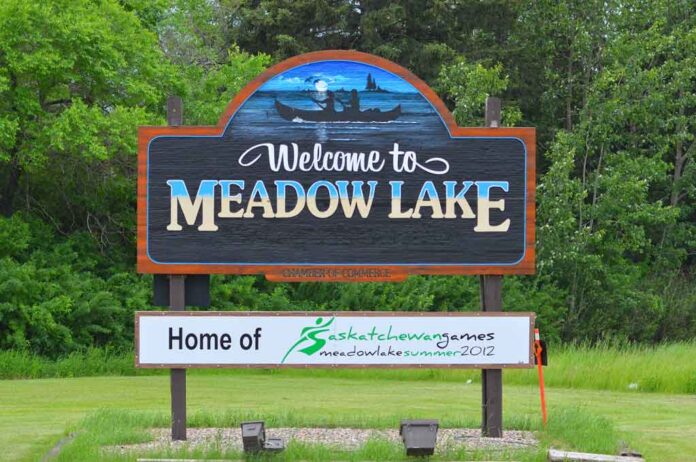 by Phil Ambroziak
While this weekend is the time to be thankful, those involved with Meadow Lake's Supported Employment Transition Initiative (SETI) program got a head start when they held a celebratory luncheon Oct. 6.
Designed to express gratitude to the many businesses throughout the community that provide employment opportunities for people with disabilities, the event was held at Royal Canadian Legion Branch 76.
"We're here today to celebrate Disability Employment Awareness Month," noted Multiworks executive director Dave Thickett. "We wanted to bring everyone together today who employs someone with a disability so we could say thank you. Thank you for building this community into the inclusive and wonderful community it is today."
The SETI program is facilitated locally through the combined efforts of three organizations. These include Multiworks, the Northwest School Division and CanSask. Sabrina Rabin is the program's employment facilitator.
"Meadow Lake is very fortunate to have business organizations that have chosen to support the integration of persons with disabilities into the workplace," Rabin said "In doing so, you have provided opportunities for employment which have significantly enhanced the lives of those who otherwise may not have realized their own personal potential."
Rabin went on to thank those in attendance at the luncheon for the impact they've made on the community through their participation in the program.
Also in attendance was Meadow Lake deputy-mayor Annette Klassen.
"By giving people with disabilities an opportunity to work, it allows them the opportunity to demonstrate their abilities," she said.
According to Thickett close to 25 businesses and organizations employ people with disabilities through the SETI program while even more people have found work through this same initiative. Also on hand for the luncheon was Cliff McKay of Extreme Speed RV Ltd. Extreme Speed employs Thickett's son, Kyle, through the SETI program.
"There are always a number of odd jobs he does for us – things that need to get done," McKay explained. "I support this program 100 per cent because it shows everyone has the ability to take part. Everyone is able to be included."