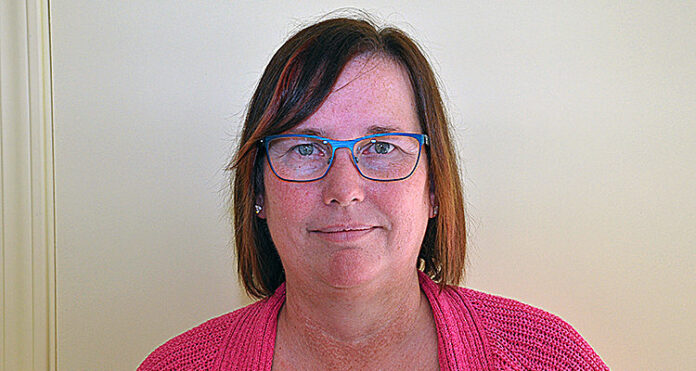 One of 10 artists featured as part of this year's Lake Country Arts Tour, Meadow Lake area resident Sandra Quiring is proud to showcase her creativity and talk about the benefits her work has brought to her life. Recently, Sandra spoke with Northern Pride about the tour, lampwork beading and the 2016 U.S. presidential election.
Q: Tell me about the Lake Country Arts Tour.
A: This is actually the second time I've been part of the tour. I was part of it two years ago, and now again this year. It features a group of really phenomenal artists who create very basic things, and make totally beautiful, artistic masterpieces. This year there are nine other vendors, and they're all just amazing. It's a chance for people to come and view our art, appreciate it, ask questions, and realize the effort that goes into what we do.
Q: Please explain.
A: In my case, for instance, I've had a lot of people say, "it's just glass." It is just glass, but I start out with a rod of glass. That's how my beads are started – with a rod of glass and I create from there. What I do is called lampwork beading. It originated thousands of years back and the reason it's called lampwork is, years ago, the beads were made by the side of a lantern. Obviously, through the years things have progressed. I use a rod of glass, I use a mandrel – which is just a fancy word for a TIG rod – and I have a kiln. If I bead for eight hours a day, I have to run my kiln for eight hours a day. The glass I purchase is from Germany and Italy. Some of the glass is $11 or $12 a pound, while some of it is more than $100 a pound. So, it will vary depending on the type of glass I use. The sky's the limit.
Q: How long have you been doing lampwork beading?
A: I've been at this since 2003. I'm self-taught. I never took a course, I only read one book – forward and backward, backward and forward. I took it everywhere, whether it was a trip to Edmonton or just a quick drive over to the grocery store, it was in my car wherever we went. It wasn't technically a Bible to me, but it was very important. I can now make bookmarks, bracelets, earrings, rings, necklaces, you name it. Really, you can make anything and everything.
Q: What inspired you to pursue this particular craft?
A: I've always been very artistic and creative. But, in 2003, we had a tragedy in the family and I had a very tough time sleeping at night as a result. So, a friend who lived in North Dakota at the time, started telling me about lampwork beading. It was, "lampwork bead this, lampwork bead that." I had no idea what she was talking about, so I told her to send me a picture, and I immediately thought, "I need to learn how to do this." I made a trip down to her house, she showed me how to fire the torch up and make one bead with just one colour. I practiced and practiced for a few days, and when I left there I bought some of her supplies, my husband set me up with a studio in the garage and the rest is history.
Q: Has it helped?
A: When I started to create, it just opened up a whole new window for expressing my feelings. If I have a restless evening, I fire my torch up – it's very therapeutic. And, I've never really made them to sell. I give more away than I actually sell, but I give them away in free spirit. I don't expect anything back. It's just something I do. If it makes somebody feel better, I've done my job.
Q: How many people are you expecting to see pass through here this weekend (Aug. 6 and 7)?
A: Saturdays are usually busier than Sundays. Last time, I probably had maybe 40 or 45. Sunday was quite slow, but I was the last stop on the route – or the first depending on which side you're coming in – but it doesn't take a big chunk of your day, it's a nice thing to take part in. I've had people come from Saskatoon, Regina, Goodsoil, Greig Lake, even some from Edmonton – there's a wide range of people who support us.
Q: When not doing your work here, what do you do for a living?
A: I work at the clinic in Meadow Lake – I'm the physician scheduler. I've been there five years. It's a wonderful job. I love it.
Q: Have you always lived in a rural setting?
A: We used to lived in town. My husband, Wade, was born and raised in Meadow Lake. I came here when I was 38, but I'm not from Canada. I'm from the States. I came here about 15 years ago, and find it to be a little patch of heaven, really.
Q: Where in the U.S. are you from?
A: I'm from Virginia. Where I was from was very fast-paced – I never even knew my neighbours. It's a different setting. Coming here was a real change, but it was a time in my life when slowing down was a good thing. Living in the city, you don't have time to appreciate the little things because life was always go, go, go. I didn't have a lot of friends in the States. People are friendly, but there's a big wall. When I came here, people were eager to meet me, to get to know me. There wasn't a lot of judgement and, if there was, I didn't care. Coming here has also allowed me time to relax and actually experience the beauty of nature. I love watching the deer, it's a beautiful area and I don't think I'll ever leave.
Q: Do you still retain your U.S. citizenship?
A: I do. I'm a landed immigrant and legal resident of Canada, but I'm a citizen of the United States.
Q: Does that allow you the opportunity to still vote in American elections?
A: Yes, I can vote. Since I've been here, I have not. Over the last two or three years, I've even given significant thought to becoming a Canadian citizen. I don't ever plan to move back to the States. If my husband passes away before I do, I would still live here. The furthest I'd probably go is to Edmonton to be with my daughter and my grandchildren.
Q: Are you for Hillary or for Trump in 2016?
A: Oh, God. I don't know. I think that's one of those 50/50 coins. It's really so hard. I'm actually thanking God I don't have to make that decision to be honest with you.
Q: Tell me more about your family.
A: I have a son, John Wagner, who lives in Wisconsin, and a daughter, Rebecca Polturak, who lives in Edmonton. When I immigrated here, my daughter came with me. My son stayed in the States. Wade works at NorSask as a purchasing agent.
Q: Do you have any other hobbies or pastimes?
A: I love mowing the lawn. I know it sounds crazy, but I have a Zero Turn mower, which I use as another form of release. I like being busy, I like having a lot to do. On days when it's been really busy or quite hectic, I'll come home and jump on my Zero Turn. I won't even go in the house. It takes about four or five hours to mow our lawn depending on how detailed you want to be. By the end, my brain is blank and I have a good sleep.
Q: Do you have any advice you like to share with others?
A: Creating art is healthy. It's healthy for your mind, it's healthy for your soul. Even if you have a notebook you just doodle in, that's art, and it's healthy. And, anyone can do art. If I can, you can.