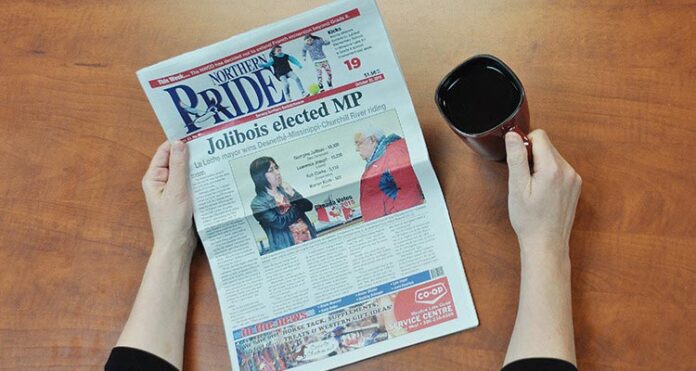 "It's beginning to look a lot like Christmas
Ev'rywhere you go,
Take a look in the five-and-ten, it's glistening once again
With candy canes and silver lanes that glow."
Okay, considering Thanksgiving just ended and Halloween is still two-and-a-half weeks away, it's still a far cry from the holiday season. But, with the early arrival of snow last week, it certainly felt more like Christmas dinner when it came time for turkey carving this past weekend.
Much like Environment Canada and other weather outlets predicted, Saskatchewan – including the Northwest – was blanketed by a layer of the white stuff Thursday, while snow returned Saturday evening and continued falling for close to 24 hours. In some parts of the province, more than 40 centimetres was reported and, although snow at this time of year is not unprecedented, it's certainly not entirely welcomed either – at least by most people.
Winter sports enthusiasts and those who simply bask in winter's cool, crisp air are likely fine with it, but the same can't be said for farmers who have been valiantly attempting to wrap up the harvest or student athletes from across the district who competed in a recent cross-country meet in Glaslyn. However, the most havoc wintry weather can cause – particularly when it's unexpected – begins and ends on the road.
While no major incidents were reported in the wake of the recent snowfall, there were more than one close calls experienced by motorists who were either ill-prepared for the sudden change in the forecast or who simply forget the precautions one must take when travelling during winter conditions.
According to a 2014 report (the most recent year for which data is available) issued by SGI on Saskatchewan traffic accidents a total of 3,129 people were injured in a traffic-related incident from January to March and October to December. On the contrary, April to September saw only 2,667 injuries. Of course, this doesn't necessarily prove snow and ice-covered roads are always to blame, but there's no denying the fact more injuries were incurred during the fall and winter months leading to the assumption the weather may have played at least a small role.
The important thing is to be aware of the conditions and to drive accordingly. Mother Nature is infamous for her mood swings, meaning driving habits used yesterday may not necessarily be best for tomorrow. The Carpenter High School Spartans football team realized this when it rescheduled an away game in Delisle because of Thursday's snowfall, opting to heed a travel advisory rather than risk the well-being of players and coaches. If you have to travel during a winter storm, it's essential to slow down, take things easy and be ready. It also helps to ensure your vehicle is in good working order. Remember, it's not just about your safety on the road, but everybody's, so drive safe – and try to stay warm!