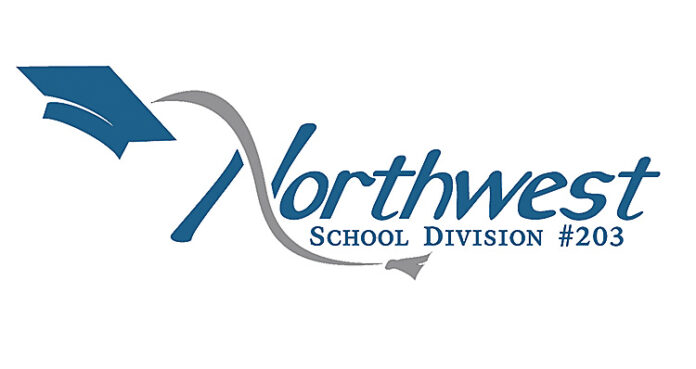 by Phil Ambroziak
It's better to be safe than sorry.
That's why the Northwest School Division has been working to ensure its various schools are all on the same page when it comes to emergency preparedness and emergency response measures.
"Our schools have always had plans in place for fire drills and such, but we've really been working to advance these plans over the last few years," explained Terry Craig, the NWSD's superintendent of schools. "Our goal is to make sure all our schools are on the same page."
NWSD communications manager Kaitlin Harman echoed Craig's comments.
"A lot of our schools have had plans in the past, but many were in a very different place in terms of the quality of their emergency plans and what their practices were," Harman reiterated. "What we did was create a sort of minimum standard and the plans for every school were revised to meet this criteria. Now, all schools are at the same level and we can now focus on providing training where needed by focusing on more drills going forward."
Both Harman and Craig were on hand for the NWSD board meeting held in Meadow Lake Nov. 24 at which time they updated trustees on their recent efforts.
"We've dealt with some really interesting things around the division, as has every school board, and we need to be prepared," Craig continued. "All of our schools now have updated emergency response plans, we've reviewed them, given our feedback and believe they are much stronger now than they were even a year ago."
In May of 2014, Meadow Lake schools went into lockdown mode when multiple threats were made via telephone. The students were eventually evacuated to Lions Park, while the threats proved to be unfounded. Schools were again locked down last year in the wake of what turned out to be a murder-suicide outside a home on the city's west side.
Meanwhile, both Harman and Craig also said communication during emergency situations is key.
"How we handle things like contacting parents is very important," Craig noted. "It's also important to get the correct information out there as quickly as possible."
Duane Hauk, NWSD director of education, said the board appreciates the work put into updating the plans.
"As we become more educated in this specific area, we better understand what we should or shouldn't be doing," Hauk said.
He also said times have changed compared to the level of emergencies school officials had to be concerned with in the past.
"Absolutely, when I first started as a principal, it was mainly fire drills we would practice," Hauk stated. "Now, things are a lot more complicated. And, it's not just a matter of practising different drills. There's also the communication aspect to consider. We need to have a system in place for getting word out to parents because, as soon as a school is put on lockdown, everyone wants to know what's going on and they want to know right away."