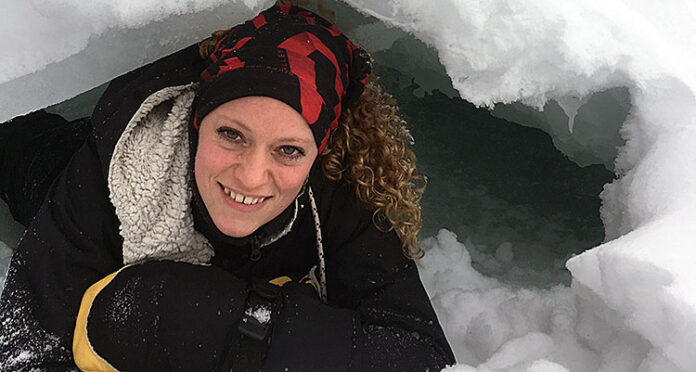 by Phil Ambroziak
The doctor is in.
Dr. Bronwen Gould commenced practice at the Meadow Lake Primary Health Care Centre just a few short weeks ago and is excited about where this latest step in her professional career could lead.
"My first day was July 23," Gould remarked. "I grew up in Alberta and attended medical school at the University of Alberta. My experience in Meadow Lake has been very good thus far. The medical community has been very welcoming and, because I had the opportunity to come here as a resident during part of my training, I was already a little oriented as to how the system works. The doctors have been very supportive in terms of getting me up to speed, while the hospital staff and the community in general have also been very welcoming. I've had the opportunity to check out one of the lakes already as well, so it's been a good start and I look forward to more good things to come."
Gould serves as a general practitioner, and boasts a wide array of skills in a variety of areas including obstetrics and emergency care. She also hopes her presence in the community will help improve access to health care for the people of Meadow Lake and other parts of the Northwest.
"I've certainly heard Meadow Lake was really hurting for more doctors a few years ago," she noted. "I think the situation has improved for sure, but generally the northern part of Saskatchewan and other provinces have been under-served, as have rural areas whether they're in the North or the South. It's always been my goal to work in rural Canada, to help serve those populations is what's interested me most – probably because I come from a rural area. I'd like to be part of the solution to that."
Gould has signed a one-year contract to work in Meadow Lake, but said there's a strong possibility she could stick around long term. During her time here, she hopes to continue to improve the lives of the patients she treats.
"One particular area of interest to me is maintaining rural maternity care," she said. "It's very important because studies have shown obstetrical and neonatal outcomes are improved when women can deliver their babies closer to the places they live. We are able to provide very safe obstetrical care in Meadow Lake and that is something I want to be a part of as I continue on in this community."
According to Dr. Gavin Van de Venter, chief of staff at the Meadow Lake Hospital, Gould was the perfect choice for the job.
"Because we have a very good complement of doctors working here now, we can be a little more fussy with who we choose," Van de Venter said. "Dr. Gould fits in so nicely with the group we have here and was handpicked to work here full-time."