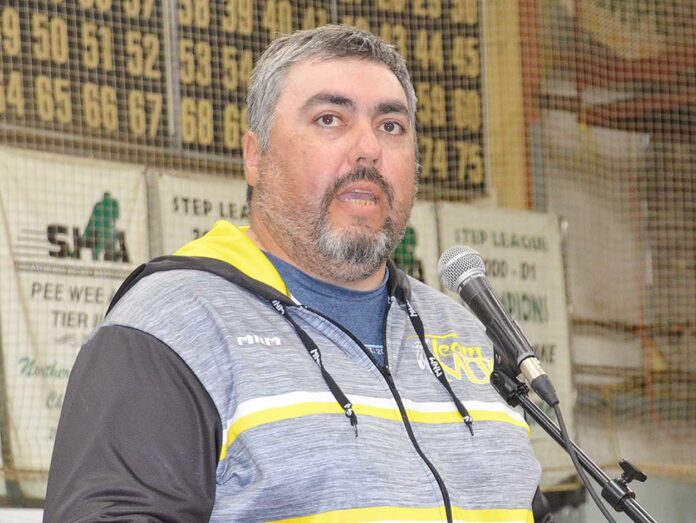 Clay DeBray's contributions to the area of recreation have not gone unnoticed.

Recently, DeBray – who manages the PineRidge Ford Place arena and the Snipe and Celly Pro Shop on Flying Dust First Nation in addition to his vast involvement throughout both the Flying Dust and Meadow Lake communities – was named Recreation Professional of the Year as part of the 2021 Rivers West District Volunteer Recognition Awards.

"When I was informed it came as a surprise, but it's also an honour to receive this award," DeBray told Northern Pride.

Several years ago, after a lengthy review of the sport, culture and recreation delivery system in Saskatchewan, SaskSport, SaskCulture and Saskatchewan Parks and Recreation Association developed a plan whereby the delivery system would be streamlined. This plan included the amalgamation of the regional recreation associations with the zone sports councils to create nine new sport, culture and recreation districts.

"All the communities from Kindersley to the North, and anyone who offers sports, culture and recreation programming falls into the Rivers West District," DeBray added. "Rivers West District is there to assist with community programming… they're kind of the liaison with provincial organizations and the communities within the district."

DeBray went on to say it's humbling to be recognized for his efforts considering the number of communities Rivers West District takes in.

"I'm thankful to the people who nominated me and to Rivers West District for choosing me," he said. "It's quite an honour."

Those who nominated DeBray for the award were Kopahawakenum School principal Cheryl Derocher as well as Trevor Dignean, administrator for the Meadow Lake and District Chamber of Commerce.

"Clay is someone I feel deserves this recognition because I see a lot of the fruits of his labour, which have benefited not only our community of Flying Dust but also benefited Meadow Lake as well," Derocher said.

Currently a member of the Meadow Lake city council, DeBray also has many other responsibilities. In his role at the FDFN arena and Snipe and Celly, he sponsors events and non-profit charities. He also organizes different programs for youth including a hockey breakfast program, 3-on-3 spring and fall programs, ball hockey, various ball hockey events, slow pitch and more. He was also manager of the Tony Cote First Nations Summer Games hosted by Flying Dust in the summer of 2019.

According to Dignean, when he read the criteria for the award, he immediately thought of DeBray who he knows from the latter's role as a Chamber of Commerce board member.

"He seems to be a guy who just wants to give back and to make the community better," Dignean said.