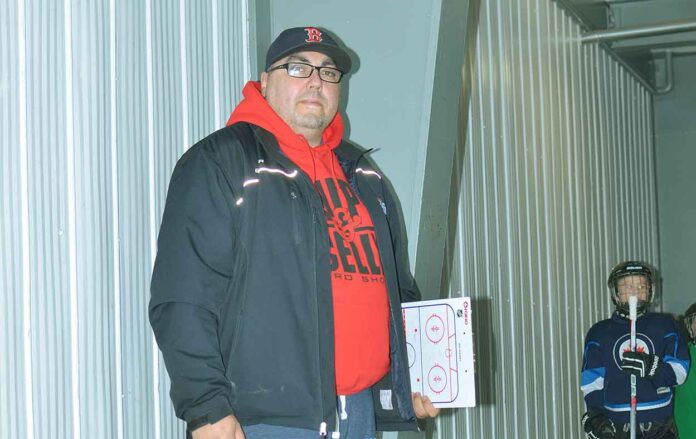 Between his career at Flying Dust First Nation and his role as a city councillor for Meadow Lake, Clay DeBray is a busy man. This hasn't stopped him, however, from becoming even more involved in both communities. Recently, Clay spoke with Northern Pride about his various commitments, his family and more.
As one of two new members of Meadow Lake city council, has the experience lived up to your expectations thus far and what are your goals for the city moving forward?
A: The experience has been in a learning capacity for some of the areas that come forth being a city councillor, although it is starting to be an easier adjustment and I am enjoying it. It is nice to have experienced teammates who I can go to with questions about certain things. As for my expectations, I put my name forth in the election to be a voice and ear for the citizens of Meadow Lake, and I enjoy that role because it allows me to give back to our community in different areas.
Why is it important, in your opinion, for the city to continue to have a strong relationship with its neighbour, Flying Dust First Nation?
A: I am a strong believer in partnerships, and – with the two communities of Meadow Lake and Flying Dust First Nation – I see tons of potential where both can flourish. Whether it be in the sports, culture and recreation area, business and economic area, social services area, education area, all of these can build together. I was born and raised to always help my neighbour, and I still live that way today.
Where are you originally from and what brought you to the Meadow Lake area?
A: I am originally from Duck Lake, SK. I came to Meadow Lake on a business venture, but the owners of that business venture made it short-lived. Flying Dust First Nation offered me employment and I have been here for four years.
Please share more about your role at the Flying Dust arena, Snipe and Celly Pro Shop another ways in which you are involved in the community.
A: My role for Flying Dust First Nation has different areas. I manage the PineRidge Ford Place Arena where my duties include scheduling ice time, managing staff, ice maintenance and so on. I also manage Snipe and Celly Pro Shop which is now transitioning to Sports Excellence. My duties there are managing daily operations and staff. I also work and assist in the sport, culture and recreation department for FDFN. And, I sit on the FDFN education advisory committee. As for Meadow Lake, I sit on the Chamber of Commerce board, I am director of hockey development for Meadow Lake Minor Hockey, I sit on the recreation board, skate park committee and community connections committee. I also am a volunteer for the Str8 Up program (Saskatoon) for community transitions.
Tell me more about your family and how you enjoy spending your free time.
A: I owe so much thankfulness to my family. They support everything I do and understand the commitments and time that comes with. My family is involved in minor hockey, minor ball, dance and more. My spouse, Amanda, volunteers to coach ball and hockey. She is the backbone of our household and keeps us all organized. Along with our kids, Evan, Makenna and Easton, we enjoy going to our place at Greig Lake, fishing, golfing, and spending time with family. Free time comes very minimal for us, but, when it's there, we make the best of it.