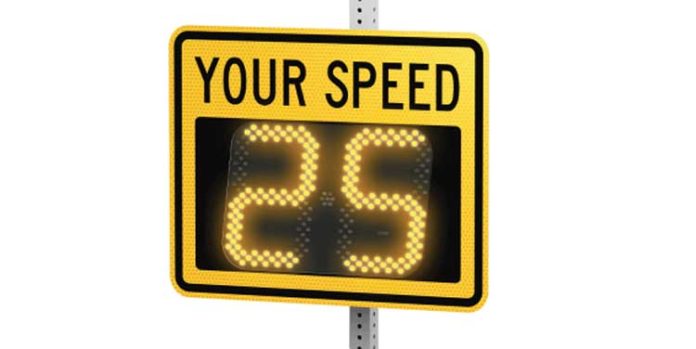 Hurry up and slow down!

Speed display signs, crosswalks and other enhancements to pedestrian safety are among the initiatives benefiting communities – including a handful here in the Northwest – from the latest round of grants from Saskatchewan's provincial traffic safety fund.

Sixty-five projects in 62 Saskatchewan communities were recently approved for provincial traffic safety fund grants. Communities will receive grants ranging from $1,396 to $100,000 for a total of $1,033,132. The funding will help install signage at intersections and school zones and improve pedestrian safety in rural, urban and Indigenous communities across the province. 

"I'd like to thank all communities for submitting applications, and for their commitment to safety in our province," minister responsible for SGI Don Morgan said. "I'm pleased we're able to support an additional 65 projects to increase traffic and pedestrian safety across Saskatchewan."

Provincial traffic safety fund grants are awarded to communities twice a year, using proceeds from photo speed enforcement.

A total of 557 community traffic safety projects have been funded, totalling more than $7.2 million, since the fund was established in 2019.

Eligible traffic safety initiatives must focus on one of the following priority areas: speeding, impaired driving, distracted driving, occupant protection or intersection safety. 

Applications are reviewed by a committee made up of representatives from the Saskatchewan Urban Municipalities Association, the Saskatchewan Association of Rural Municipalities, the Prince Albert Grand Council, the Saskatchewan Association of Chiefs of Police, the Ministry of Justice, the Ministry of Highways and SGI.

Among the local communities to benefit from the latest round of funding are the Northern Village of Beauval, which received $15,985 for its speed management project, Clearwater River Dene Nation, where $23,300 has been earmarked for school zone speed management, the RM of Meadow Lake for $14,600, money that will go toward a digital speed warning sign for Rapid View, and Waterhen Lake First Nation, which will receive $22,603 for community safety and traffic control.

"Our intention (for applying for the grant money) was to get speed monitors put up on Highway 165, which runs adjacent to our community," explained Beauval mayor Nick Daigneault. "Our concern is semis and other vehicles speeding through town all hours of the night, as it is a heavily used route for foot traffic – especially in the summer when people walk between Beauval and English River First Nation."

Daigneault also said some pedestrians wear dark clothing, which makes the potential for an incident to occur even greater.

"We've also been handing out reflective vests for those who go walking or jogging on that route," he said.

Daigneault also said opportunities for funds such as those made available through the traffic safety fund grant are greatly appreciated.

"The cost of these solar speed radars is quite significant, but anything that helps the safety of the community is a welcome addition and saves us from having to fundraise or reallocate operating dollars," he added. "Ideally, vehicle operators would slow down, but it's the reality we're in and it's our hope people will be reminded to slow down once this equipment is installed."

The provincial traffic safety fund grant program is currently accepting applications for the next round of funding. The deadline for the next round of applications is March 31. For more information, visit SGI's website: https://www.sgi.sk.ca/community-grants-programs.
by Phil Ambroziak