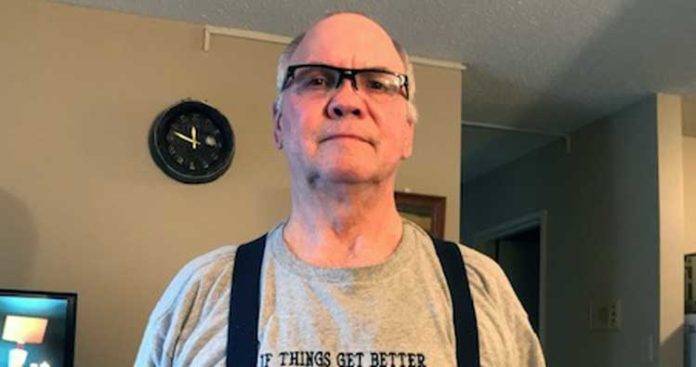 Bruce Leier is ready to make a difference in the community he's called him for the past three decades.

Leier, who in 2020 retired from his long-time career as a municipal advisor to the ministry of government relations, was elected to Buffalo Narrows village council last Wednesday (Jan. 25) following a by-election to fill the vacancy created by the departure of now former councillor Gary Ericson. Leier earned 83 votes to fellow candidate Brenda Chartier's 57 and former Buffalo Narrows mayor Bobby Woods' 31.

"When you put your name forward, you take your chances, and what can I say?" Leier remarked following his win. "I make no promises other than to try to build a better community. That's where it stands. I worked for the government for 30 years and looking after communities was part of my responsibilities. I feel I have the knowledge and understanding to do the job, and can put that knowledge and understanding to good use."

During his career with the government, Leier was appointed by the ministry to look after the affairs of five northern settlements that had no decision-making authority – Garson Lake, Ducharme Lake, Black Point, Bear Creek and Sled Lake.

"As for hamlets with a mayor and council, and thus a decision-making authority, my job was to help them plan, to make decisions and so on," Leier added. "I also worked with the mayors and councils to teach them how to budget, how to plan, how to do all the things they needed to do to carry out their duties. Some communities with certified administrators, my role was to provide technical advice and assistance."

It's this experience, Leier reiterated, which fuelled his desire to run for Buffalo Narrows council and which will help him to be successful in his new job.

"If I can give back to the community I have been a part of all these years, I will do what I can to help out," he noted. "When I was a government employee, I was prohibited for running for council. Now was just the right time."

A total of 171 votes were cast in last week's by-election. According to Leier, that number could have been higher.

"I don't believe there was as much interest as there would be if it was a full-fledged municipal election," he said.

The next municipal election is not scheduled until 2024. In the meantime, however, another by-election (a date for which has yet to be determined) will take place in Buffalo Narrows in the near future. Shortly after Ericson's resignation, councillor Tracy Tinker also stepped down.

"I'm just looking forward to being able to help out," Leier said. "Everybody is always demanding something, but there are only so many dollars to go around. You have to prioritize and make informed and good decisions that will benefit the community as a whole going into the future… Thank you to everyone who supported me. Hopefully I can live up to your expectations."
by Phil Ambroziak