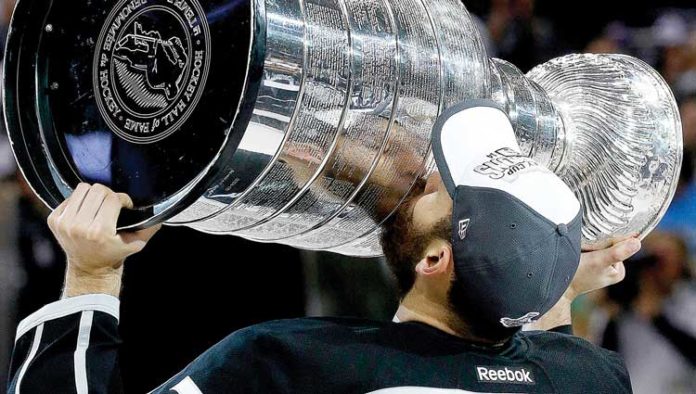 Some of Meadow Lake's greatest to ever take to the ice will be recognized for their achievements right here in their own backyard.

The Ted Knight Saskatchewan Hockey Hall of Fame (SHHOF) along with Hockey Saskatchewan have announced both Meadow Lake as the host community, as well as who will make up the Class of 2023 for its 10th annual induction dinner. The event will take place Aug. 25 at the PineRidge Ford Amphitheatre in Lions Park, and will shine the spotlight on a number of individuals with ties to the local community or the Northwest as a whole. Inductees include Meadow Lake's Jeff Friesen, Lloydminster's Wade Redden and Goodsoil's Ron Greschner in the player category, the King family (DJ King, Dwight King, Dayna King and Danene Kopperud) in the builder/grassroots category, Mark Wheler in the official category and the 2005-06/2007-08 Meadow Lake Stampeders in the team category.

"This marks the first time in nearly three years we have the privilege of announcing a new group of exceptional individuals for induction into the Ted Knight Saskatchewan Hockey Hall of Fame," noted Hockey Saskatchewan general manager Kelly McClintock. "We are very excited to be bringing the Class of 2023 and this event to northern Saskatchewan for the first time since the SHHOF's inception in 2012."

The hall of fame induction dinner operates with a chosen host committee to put on the event. Proceeds from the event are split evenly between the two groups to help fund the yearly SHHOF operations as well as the local host community's chosen initiative which, in this case, is building a new multi-use recreation facility following the 2021 fire that destroyed the Meadow Lake and District Arena.

"That would be my only arena, here in Meadow Lake, I played minor hockey in," Dwight King, a two-time Stanley Cup champion, remarked. "That's where all my memories were made in all my childhood games and practices. In general, there's just a lot of history, a lot of good memories for myself personally growing up there… It's been tough, to be honest, especially for the kids. One rink for our size of a city and surrounding area is stretched pretty thin."

Among those excited for the induction dinner is Regan Beck, the City of Meadow Lake's parks and recreation manager.

"It's a real nice opportunity for the City of Meadow Lake to showcase to the entire province our ability to host events of this nature and of this size," Beck said. "This is a really exciting opportunity, not only in terms of the event itself, but also in terms of the creativity needed considering we are short a major facility at this time."

Beck went on to say Hockey Saskatchewan does a nice job of focusing on the host community and the surrounding region when determining hall of fame inductees.

"The King family's accomplishments are renowned throughout the community and they continue to build the sport," he said. "This is the perfect category in which to honour them because they're not only players but the whole family is still involved in hockey and continues to work hard to help produce the next generation of players."

Friesen, meanwhile, had a successful National Hockey League career as well, winning the Stanley Cup with the New Jersey Devils in 2003.

"It will be very exciting for him to come back to Meadow Lake, along with Wade Redden from Lloydminster and Ron Greschener from Goodsoil," Beck said. "The Greschner family is still very entrenched in Goodsoil – they're all outstanding inductees and more than qualified to meet this accomplishment. It's exciting to have that local flavour."

The banquet in Meadow Lake will feature TSN Sportscaster Darren "Dutchy" Dutchyschen who will serve as emcee for the night's festivities.

"There will be upward of 500 people at the event," Beck added. "We share in the proceeds from any profits raised at the event as well, so this money will go toward our new recreation facility in one way or another. It's a fantastic opportunity to get some fundraising started for that."

As noted, the ceremony will be held outdoors at Lions Park. Beck said large tents will be erected, but, if weather conditions do not cooperate, there will be a plan in place to relocate the festivities.

"We're all very excited to see this one through," Beck said.

Tickets for the ceremony can be purchased at the Meadow Lake Aquatic Centre.

The Ted Knight Saskatchewan Hockey Hall of Fame opened its doors in 2012 which coincided with Hockey Saskatchewan's 100-year celebration. The SHHOF is located in Swift Current at the InnovationPlex. For more information, please visit www.saskhockeyhalloffame.com.
by Phil Ambroziak