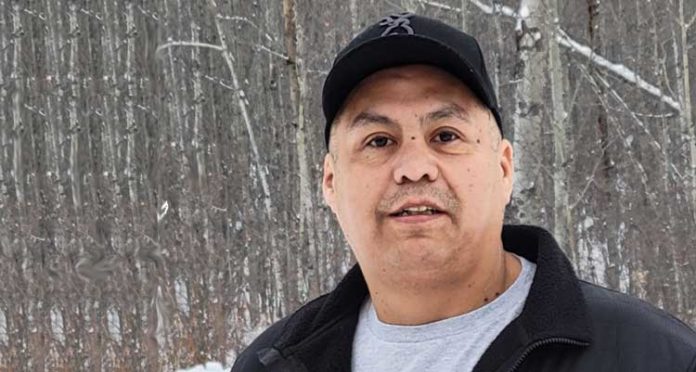 A new era has arrived at Makwa Sahgaiehcan First Nation.

Following last Friday's (Feb. 17) band election, Melvin Mooswa was elected as the new chief for MSFN, earning 446 votes to runner-up and incumbent chief Ronald Mitsuing's 267 and fellow candidate Dorothy Gervais' 19.

"I was happy with the result – it still hasn't really sank in yet," Mooswa remarked when contacted by Northern Pride following the election. "Thank you very much to the people who supported me. I know it's a big mandate and I am looking at a big job ahead of me in the future."

Leading up to the vote, Mooswa campaigned on what he considers two very important aspects of leadership – equity and fairness.

"I will lead with these in mind," he noted. "I am a person with compassion and will go out of my way for people in need if an opportunity to help arises. I always do my best to develop a solution."

His goals as chief include creating unity between the MSFN people, seeking initiatives that will benefit the community, enhancing programs and encouraging youth with their education while also creating skills and training opportunities.

"We also have social problems when it comes to housing," Mooswa said. "Homelessness isn't really an issue, but rather overcrowding – too many people in one house. Drugs and alcohol also remain an issue, especially when it comes to the meth problem. That's something we also have to work on. We're on the job already."

Prior to the recent election, Mooswa served as a band councillor for MSFN from 2017 to 2019. He also has had a long career with the Meadow Lake Tribal Council.

Meanwhile, Friday's election also saw incumbent MSFN councillors Derrick Cantre and Dean Mitsuing returned to office, while also elected were newcomers Walter Mitsuing, Mike Mitsuing, Julia Ouellette and Kenneth Mitsuing.

"They're a good team – I look forward to working with them," Mooswa said. "We can't wait to start moving forward."

An official swearing-in ceremony for the new chief and council will take place in the near future. As of press time, however, a date had yet to be selected.
by Phil Ambroziak