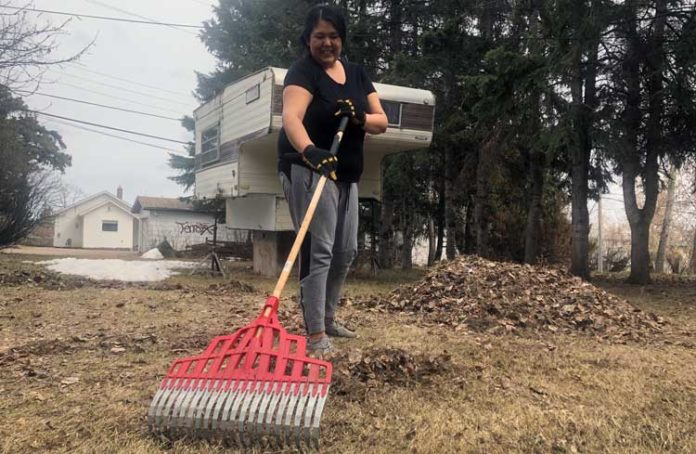 It's time to clean up the streets of Meadow Lake – literally.

The annual Meadow Lake Community Cleanup is scheduled for April 30, and organizers are encouraging as many people as possible to do do their part to help the city shine.

"From 11 a.m. to 5 p.m. we're encouraging people to get out and into the community to help clean up any litter they can from the streets, sidewalks and parks – anywhere they can find it," remarked Kassidy Dunsing of Sun Life Financial in Meadow Lake. "We've partnered with a ton of different businesses that have provided door prizes or have sponsored drinks and treats from Campton's to create an incentive for people to take park."

On April 30, cleanup supplies including garbage bags and gloves can be picked up from Sun Life Financial at 223 Centre St. after 10 a.m. Dumpsters will be available at different locations to allow participants somewhere to dump the garbage they collect, while prizes will be determined by the number of garbage bags each person collects.

One bag of garbage equals five tickets to enter a variety of bucket draws, while – as Dunsing noted – drinks and treats will be offered at Campton's, which is located at 226 Centre St.

"Everyone who picks a bag of garbage will get to go to Campton's and receive a free lemonade or ice coffee – there will also be different sweet treats to choose from," Dunsing continued. "They can also come to our building and we'll have a number of door prizes they can attempt to win. Originally, the decision to offer treats was made as a way of getting more people out, but then a number of other businesses jumped on board to provide prizes, which also helps encourage more people to get out and clean."

This isn't the first year Dunsing has helped organize a community cleanup.

"This is a very important initiative because there's nothing worse than driving into Meadow Lake and seeing our ditches full of garbage," she said. "I first got my inspiration to organize a community cleanup when I was driving down Centre Street one day and saw a couple picking up garbage from the meridian. I thought to myself, what if everyone got out and picked up one bag of trash? Getting the whole community involved might be asking a lot, but if we had even 100 people to do it, it could help make a huge difference."

This, she added, was during the COVID-19 pandemic, so people weren't gathering as they normally do and most people were glued to social media.

"It kind of stemmed from, if we can get out and do this and post on social media about it, it could spark something," Dunsing noted. "Typically, people like to show when they have done anything that's had a positive reflection on someone or something. Social media really helped with the domino effect of that. I am hoping it will be bigger and better this year."

In the past, the cleanup has run for an entire week.
"When it goes that long, it can lose momentum and that's why we're focusing on only one day this year," Dunsing said. "We are going to challenge businesses, schools and organizations normally closed on weekends to get out earlier in the week, but I do believe we will have a better outcome doing it one day rather than throughout the entire week."
by Phil Ambroziak