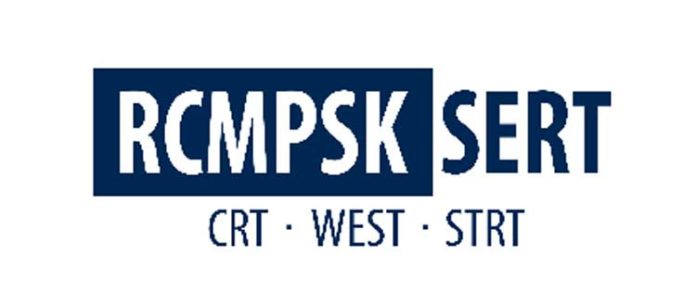 Reinforcements have arrived in the ongoing fight against crime in Meadow Lake and the surrounding area.
The new RCMP Crime Reduction Team (CRT) in Meadow Lake is now fully operational and ready to make a difference in the local community.

"The Saskatchewan Enforcement and Response Team (SERT) was announced in the throne speech in 2021," explained S/Sgt. Ryan How, the former RCMP detachment commander in Meadow Lake who now serves as the SERT regional manager for the North. "Inside the SERT program are three teams with separate mandates, but capable of being fully interoperable. The Serious Trafficking Response Teams (STRT), the Warrant Enforcement Suppression Teams (WEST), and the Crime Reduction Teams (CRT). Specific to Meadow Lake, we have two WEST positions and six CRT positions. The teams were being staffed in late 2022 and are now fully operational."

WEST members are solely focused on the apprehension of prolific offenders on warrant. They are supported by SERT's analytical team to help track down and safely arrest these people using a variety of covert techniques and surveillance.

"The CRT in Meadow Lake works regionally and can deploy quickly into communities that are seeing an increase in violence," How continued. "Meadow Lake CRT is capable of operating both overtly in fully marked vehicles and uniform, and covertly depending on the situation. CRT does not respond to calls for service as detachment members do generally and are focused on specific objectives, usually gang and gun violence. The goals of CRT are to tackle the high level of violence so the detachment members can perform their duties fully.CRTs exist to support detachments."

In the SERT program, members are interoperable with other teams. So, as members were being staffed, they would be used in different capacities until their original team had enough members to safely operate. With the team now fully staffed, How said the RCMP is already seeing results locally.

"Just last week, Meadow Lake CRT executed a search warrant on a rural location in the Loon Lake area and recovered a stolen tractor worth $126,000 (see Police Beat on Page 2)," he said. "When a conservation officer in Buffalo Narrows had his house broken into and service weapon and body armour stolen, the Meadow Lake CRT was deployed and – within two days – had the equipment recovered and charges laid on the people responsible. Meadow Lake CRT routinely focuses on known gang members with violent histories in the city and are relentless in their enforcement on these people. They have seized thousands in cash, firearms, and various drugs in their short time as a team."

In his role as SERT Regional Manager for the North, How oversees operations of the Prince Albert CRT, the Prince Albert WEST, La Ronge CRT, and Meadow Lake CRT.

"My role now is to ensure the teams have what they need to succeed and support them in their investigations," he noted. "We have a  broad mandate in SERT which allows the teams to be very creative in their approach to crime suppression. My job is to facilitate this and support the teams to do their work.I was offered the regional manager role and decided it was an opportunity to try something new and to learn in areas I've never experienced before. I truly enjoyed working on detachment, but this opportunity allows me to stay in Meadow Lake while doing a different role."

Looking to the future, How said there are areas of concern his team will continue to focus its efforts on.

"Meadow Lake WEST and CRT will play a supporting role to the detachment and area in any way their asked," he said. "The detachment commanders understand their communities best so they provide the SERT teams with goals and we do our best to achieve them. Social problems are only increasing, mental health issues and addiction. Gang life is a symptom of these problems. WEST and CRT are focused on criminality and behaviour and set to deal with community threats quickly."
by Phil Ambroziak