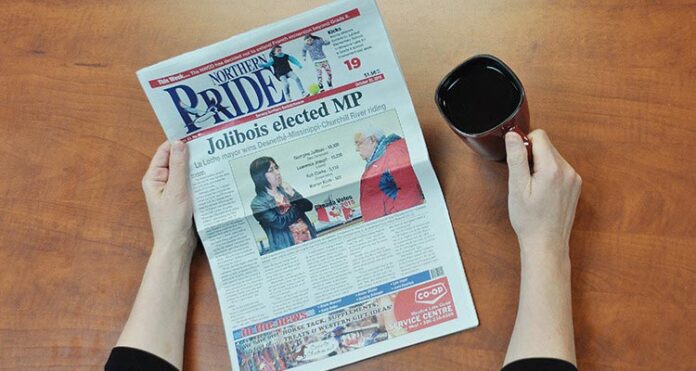 It's been said close only counts in horseshoes and hand grenades, but for Lawrence Joseph these are more than mere words. The Liberal candidate for Desnethé-Missinippi-Churchill River was only 70 votes away from matching the 10,300 it took for the NDP's Georgina Jolibois to win the riding in Monday's (Oct. 19) federal election. It was a victory that earned the La Loche mayor a spot as an MP and ousted the Conservative incumbent Rob Clarke from his seat on Parliament Hill at the same time.
The result was indeed close, but it's still unknown if Joseph will contest them even though reports state his team is hoping for a recount. However, a judicial recount is only required by Elections Canada if the leading candidates in an electoral are separated by less than one one-thousandth of the total votes cast. In Desnethé-Missinippi-Churchill River, 30,192 of 44,320 eligible voters visited the polls this election meaning about a 30-vote difference or less between Jolibois and Joseph would have been needed for the results to be revisited.
At the same time, however, it would be interesting to see what the outcome of the election in this riding would have been if there had been a little less confusion and a lot more organization at some of the polling stations throughout the constituency. According to Joseph, Big River as well as other locations throughout the North temporarily ran out of ballots while, in Meadow Lake, it was reported some voters had difficulty figuring out at which poll they were registered to vote. While most of these kinks were eventually worked out, it's difficult to say if some people affected by such scenarios still exercised their democratic right or if they instead decided to forsake this privilege in an effort to avoid any further inconvenience. Hopefully it wasn't the latter.
In any event, the fact polling stations in the North were short ballots is actually a good sign. It shows more people have taken an interest not only in politics, but in the future of this country. In the May 2, 2011 federal election, only 22,023 of a possible 43,739 votes were cast. The tremendous increase this year proves democracy is alive and well in the North.
The same could be said from a national perspective. In 2011, 14,823,408 Canadians of an eligible 24,257,592 participated in the election. This year, however, preliminary numbers indicate 17,559,353 of 25,638,379 potential ballots were cast.
Perhaps Canadians across the country felt it was indeed time for change, as was evidenced by a return to power of a Liberal government led by soon-to-be Prime Minister Justin Trudeau. Whether or not Canadians made the right choice will be determined in time, but if the strong level of participation can be both maintained and improved upon in elections to come, it's safe to say Canada's people will be the ones to ensure the country always remains in good hands.