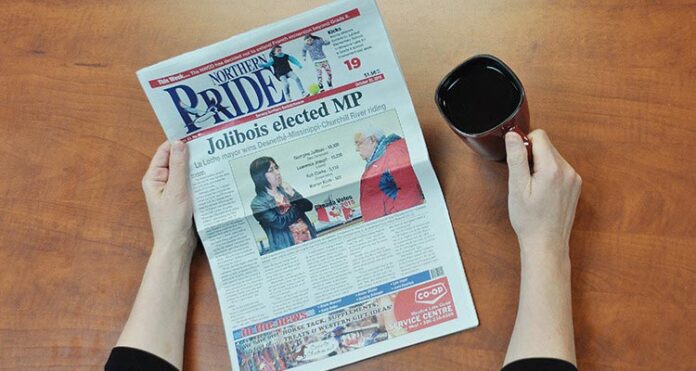 "Coming together is a beginning; keeping together is progress; working together is success."
The words may have been Henry Ford's, but the philosophy continues to apply to this day – not only to the automotive industry which he pioneered, but to anyone in any walk of life. For instance, take the neighbouring communities of Loon Lake and Makwa Sahgaiehcan First Nation where efforts are currently underway to strengthen relationships.
Last week, MSFN chief Richard Ben was invited – for the first time ever – to attend a community meeting organized by people from Loon Lake. The purpose of the meeting was to allow both the village and RM, as well as the reserve, an opportunity to identify shared issues and concerns. Topping the list were vandalism, break-ins and drug abuse, and – while the next step is to create an action plan and find solutions to these problems – perhaps the greatest achievement to come from this initial gathering is one comparable to the first part of Ford's quote; to bring all sides together in pursuit of a common goal.
Never one to pull punches, Ben told the close to 50 people in attendance for the Oct. 21 meeting he wasn't afraid to address "the elephant in the room" – that "elephant", of course, being racism. He firmly believes cultural differences along with past prejudices on everyone's part have limited both progress and success for all parties involved. Now, however, it appears that could all change.
Ben publicly welcomed Loon Lake residents to visit the reserve more regularly. In turn, he's also expressed interest in MSFN establishing a cost-sharing agreement with Loon Lake's citizens on patrol program – an initiative he views as a proactive approach to controlling crime in all three communities.
From a municipal standpoint, it also appears a new bond has been formed following the disconnect experienced earlier this year when an unpaid bill for fire services resulted in the Loon Lake fire department not responding to a fire on the reserve which ultimately led to the deaths of two children. Although he believes media spin doctors contributed to tensions experienced in the wake of that tragic event, Ben confirmed the relationship between the two communities has vastly improved, adding a two-year, $10,000 agreement is in place to ensure MSFN again has access to fire protection services.
Although it may be a work of Hollywood fiction, the Back to the Future trilogy made headlines Oct. 21, 2015 – the same day as the Loon Lake meeting, coincidentally – for being the day characters from that series travelled to the future. If the future is indeed now, don't dwell on yesterday's pitfalls when, instead, you can look forward to the prosperity of a better tomorrow.