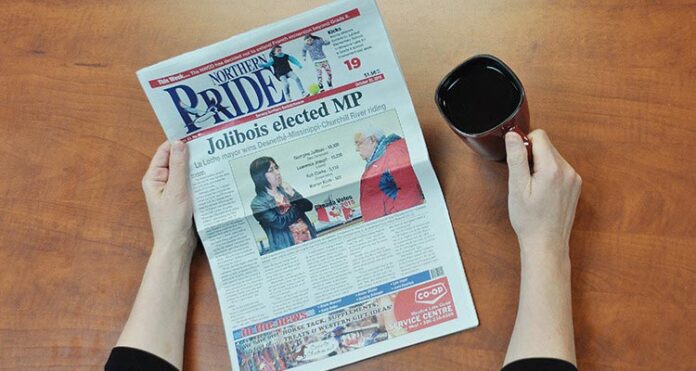 Although some may interpret the extension of French immersion in Meadow Lake to Grade 9 as a small step, members of the local Canadian Parents for French chapter feel it was much more than that.
Earlier this fall, not one board member from the Northwest School Division (NWSD) would call for a motion to extend the program at a regular meeting. Meadow Lake's representatives – chairperson Doug Murray and Barb Seymour – both refused to comment as to why no one did, but administrators made it clear enrolment rates have been disappointing.
When French immersion began nine years ago due to pressure from a local Canadian Parents for French (CPF) chapter, board members decided to support a Kindergarten to Grade 4 program and, up until this year, had passed in the board room to extend it one year at a time without any issues. While it's unknown whether the board would have eventually given the expansion a green light, it's commendable local parents decided to not let the issue die.
A six-person delegation representing CPF attended last month's meeting to remind board members of the faces behind the numbers. They told stories of their children's achievements, presented facts about how the quality of life is higher with a bilingual diploma and mentioned how a French immersion program could even lure families to Meadow Lake.
A member of the delegation – CPF president Debbie Marsh – wasn't shy to admit the facts. She told board members she realizes enrolment numbers are low and also stated CPF is ready to improve them. For perspective, there are currently 87 students in the K-8 program in Meadow Lake while there's nearly 150 in La Ronge.
According to information distributed by the NWSD, the division is mandated to provide the program as long as 15 students per educational group is maintained. Currently, there are five French teachers in the city with Kindergarten being the only non-split class.
While the average number of students is higher than 15, enrolment levels vary widely grade-to-grade. It can be assumed the board's dilemma was whether or not hiring one or two more teachers was worth the bang for its buck.
To be fair, the school board has some important decisions ahead as they've launched school reviews in Rapid View and Dorintosh. These schools are at risk of shutting down in the next few years as members decide if enrolment rates and the physical condition of the facilities are worth further investments.
It's also possible Grade 9 could be the last stop for French immersion students in Meadow Lake, but – with the CPF and school division now moving forward hand-in-hand on issues such as enrolment rates – the chances have increased that both sides will find the results they're looking for.