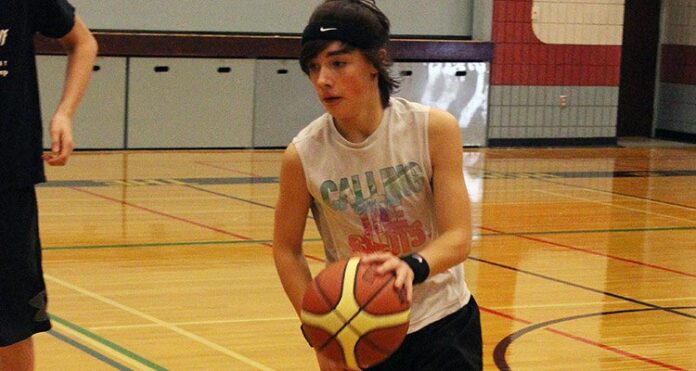 by Phil Ambroziak
The Carpenter High School boys basketball team can't wait to compete on their home turf when they host their annual Northern Lights Classic basketball tournament Jan. 15 and 16.
First, however, they'll see how much momentum they can gain based on how they perform at another tournament this weekend (Jan. 8 and 9) in Moose Jaw.
"We are travelling to Moose Jaw to play in one of the top tournaments of the year," explained CHS coach Jesse Shakotko. "Most of the top 4A teams and some 5A teams will be in attendance, so it is a great opportunity to compare ourselves early in the season to those teams and see where we sit and also what we need to work on."
Shakotko went on to note fellow coaches Navanga Burke and Kale Lajeunesse held regularly scheduled practice sessions throughout the Christmas break as per the request of the team.
"So, we are in good shape going into the tournament," he added. "We do have had a key injury to Grade 12 starter Kolby Lewis, but he hopes to join us in two to three weeks."
As for the upcoming home tournament, Shakotko said it will feature a good mix of teams – both strong and some a little weaker. Strong showings are expected by Prince Albert's Carlton Comprehensive Public School and Moose Jaw Central Collegiate, while a second local team – this one from Jonas Samson Junior High School – will also take to the court.
"That (mixture of teams) gives us the opportunity to play all of our kids in front of the home crowd," he said. "We are a fairly young team with many Grade 10s getting an opportunity to play. This may see us struggle a bit early on, but as we learn and grow and develop we should be a top contender again at HOOPLA."
Last year, the CHS boys earned silver at the provincial championships held in Saskatoon.
A fresh start
As for the CHS girls basketball team, their first tournament of 2016 will take place Jan. 15 and 16 in Moose Jaw.
In the meantime, coach Carla Waterman said the focus will be on improving both offensively and defensively.
"We just started back after the Christmas break, which is always too long to be away," Waterman said. "We weren't able to get together much over the holidays, so this is almost like the start of an entirely new season. We'll be training hard and the girls have made it their New Year's resolution to get in some more shooting practice on their own time. Hopefully we can improve with each week that goes by."
Waterman went on to describe the upcoming Moose Jaw tournament – a 16-team event featuring 3A, 4A and 5A teams – as one of the biggest of the season.
"Hopefully we'll do well and continue to do well come regionals and, from there, hopefully provincials," she said.
The CHS girls team will host its tournament in Meadow Lake March 4 and 5.