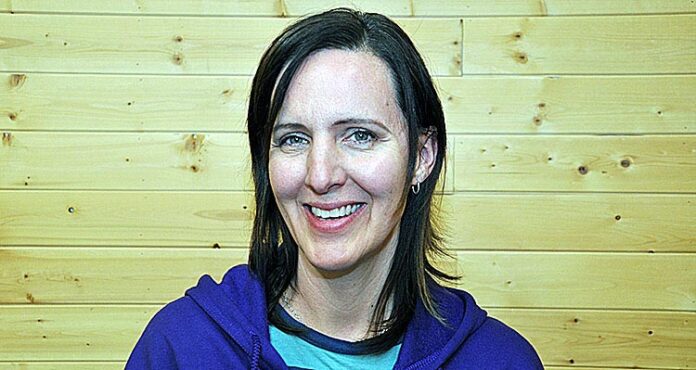 A lifelong resident of Meadow Lake, LaShonda Hildebrand is proud of the accomplishments she's made in her career and of her students at the Meadow Lake Christian Academy. Recently, LaShonda spoke with Northern Pride about her role at the school, her volunteer work and her goals for the future.
Q: How long have you been teaching at the Meadow Lake Christian Academy?
A: I graduated from the University of Saskatchewan in 1995 with a degree in education and this was my first teaching job. I planned to stick with it for about a year, but it's been a really good job. It's not what I thought I'd be doing – I planned to only teach one grade, never multi-grades. But, again, it's been good.
Q: Are you the only teacher?
A: No, there's another teacher and we have EAs (educational assistants) who help out as well. We're a small staff, but it works out well because we have such a small student population. Each student always gets the attention he or she needs.
Q: How many students are enrolled at the school?
A: Usually there's between 20 and 25. This year, enrolment is down a little, but there's also been years when we've had up to 30 students. We offer a nice little family setting – the younger kids are able to learn from the older ones and the older ones are able to learn responsibility by helping out their younger peers. It's a great way for everyone to learn how to get along.
Q: Do you tend to see the same core group of students return year-after-year?
A: A handful have been here for their entire education thus far, while others come and go just as they do at any other school. It's interesting, with the ones who do stay, to watch them learn and grow throughout the years.
Q: What are the benefits of attending the Meadow Lake Christian Academy?
A: There are several benefits. Firstly, the kids don't always have to be with students their own age. This is important because they need to learn to work with other people. And, students who struggle in a particular area can be placed with students who face similar challenges, while students who excel in certain subjects can move up. Again, that's the benefit of the smaller student population – there's a lot of one-on-one time and you really get to know the kids because of the low teacher-student ratio. We're also a Christian school, so we, of course, also have Bible content rolled into the classes we teach.
Q: What's the main reason parents choose to enroll their children at your school?
A: Again, I truly believe it comes back to the Christian content we teach and the small setting we offer. A lot of people prefer that to having their children become lost in a whole sea of people.
Q: It's not all about Bible lessons, though, right?
A: Of course not. We operate under the Living Sky School Division, but use the same curriculum used by other school divisions throughout Saskatchewan.
Q: Still, you do offer some unique approaches to teaching at times, correct?
A: Yes, and we're doing something new this year. Once a month, we take all the students to Northland Pioneers Lodge where they read to, play games with and just visit with the residents. It's great to see them interact with older people and, what really surprised me, is – after our very first visit – many of the kids shared how much they'd love to be able to go back more than once a month. The lodge has been a big thing for the students this year, but we also like to go on field trips and get involved in things outside of the school setting. We've gone skiing, have visited the Crooked Trees near Hafford, SK and, one year, went camping at the Silver Birch Bible Camp near Loon Lake. We just like to make school more fun for the kids.
Q: How long has the school been part of the community?
A: I believe it started in the early 1980s. This building used to be a church and the people who came to the church decided they wanted to start a school that offered a Christian education. At the time, it was an independent school and not associated with any school division. It's evolved over the years.
Q: What keeps you here?
A: It's just been a really good setting to teach in. The people on our board are really good to work with and it's been nice getting to know the students. Meadow Lake is a great community to live in too.
Q: What convinced you to pursue a career in teaching?
A: There have been a lot of teachers in my family over the years, but I'm not sure if that's what drew me to it in the beginning or not. But, I really enjoy it and find it to be a really good fit. As a teen, I worked with kids at summer camps and such, which I believe also helped me discover I enjoy working with youth.
Q: Are you originally from Meadow Lake?
A: Yes I am, but I didn't attend the Christian school. I attended Jubilee Elementary School, as well as Carpenter High School before graduating and moving away for university. I never thought I'd move back.
Q: When not teaching, what do you do to keep busy?
A: My family still lives in the community, so I spend a lot of time with them, as well as with my friends. In my spare time, I also enjoy volunteering at the Woodland Veterinary Clinic. I do that a fair bit because I like the animals and it's nice to do something that's totally different from my day job. I've been volunteering there for about six or seven years.
Q: What do you do there?
A: I walk any dogs when they have them and just help out wherever I'm needed.
Q: Do you have any other hobbies or pastimes?
A: I haven't done it in a while, but I enjoy scrapbooking and making different crafts. I also enjoy travelling.  I recently came back from Cuba, but I've visited so many interesting places. Two that come to mind are India and Venezuela. It's not always touristy either. There have been times when I've visited places off the beaten trail. It's neat to go to different villages, meet with new and interesting people, to learn about their cultures and to see things you normally don't see when you go to a resort or if you only stick to the tourist attractions.
Q: Is there anywhere you haven't visited yet, but would like to?
A: I think it would be very interesting to visit West Africa and Eastern Europe. Both of these places really interest me. Neither are number one tourist spots in the world – they haven't been Americanized. Both places really intrigue me.
Q: Tell me about your family.
A: My parents, Leslie and Betty Lou Hildebrand still live in town. My mom was a teacher too, as was her mom and many of her siblings.
Q: What's the greatest lesson you try to impart on your students?
A: One thing I always try to communicate to my students is for them to make the most with their skills and to work to the best of their ability. That's all anyone can do. Just remember to work hard and never sit back and let life pass you by.
Q: Where do you see yourself five years from now?
A: I have no idea – I'll probably still be here. I'm completely happy where I'm at with my job, but you never know what life is going to bring.