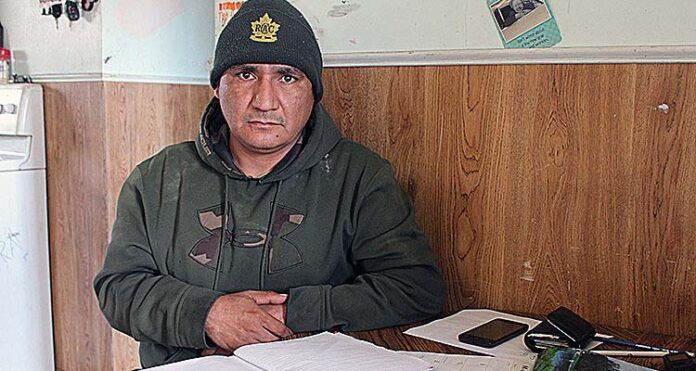 by Derek Cornet
After speaking with a news reporter about vote buying on Makwa Sahgaiehcan First Nation (MSFN), Leon Weeseekase is out of a job.
The incident occurred last month after CBC spent two days on the reserve talking to people about vote buying during band elections. Weeseekase had invited the reporter to the community, claiming he was offered $1,500 during the previous election to give his support to a candidate in return. On March 24, he was terminated from his position as a mechanic at the band school for doing so.
"On March 21, they called me and said they heard I was taking CBC reporters around over the weekend," Weeseekase said of school officials. "I told them I don't deny it – it's called freedom of speech. They told me I can't be doing that because I'm working for the school. They said I was endangering the kids, dishonouring chief and council and our community."
Weeseekase claims the day before he was terminated, he was told he could keep his job if he kept quiet. Weeseekase refused and, the next day, was handed a termination paper. According to the document – signed by MSFN board of education chairperson Douglas Littlespruce and school principal Ruth Bellegarde – Weeseekase was fired for disruptive influence at work or in the community, and the performance of any action that is either disrespectful or brings disrespect to the employer.
"Upon further investigation of the incident that happened March 20, major infractions have been violated with the MSFN school disciplinary policy as mentioned above when you went door-to-door seeking support for the CBC story," the letter states.
Weeseekase feels he's being punished for speaking his mind and has since reached out to Ombudsman Saskatchewan and Saskatchewan Labour Standards, but was refused service because the incident occurred on reserve. Currently, he's seeking assistance from the federal government and is considering hiring a lawyer.
Makwa Sahgaiehcan chief Richard Ben said claims of vote buying are unfounded and the school board works independently hiring and firing staff.
"Myself and the council support any decision the board makes because they strictly follow policy," Ben stated.
Weeseekase disagrees. He said, during disciplinary meetings, he was told chief and council were his bosses and he was being fired for speaking against leadership.
"It's like chief and council have something to hide and they don't want anyone digging in their garbage," Weeseekase remarked. "We have to stand up against them."
According to Indigenous and Northern Affairs Canada, there have been no election appeals filed regarding the reserve in 15 years.