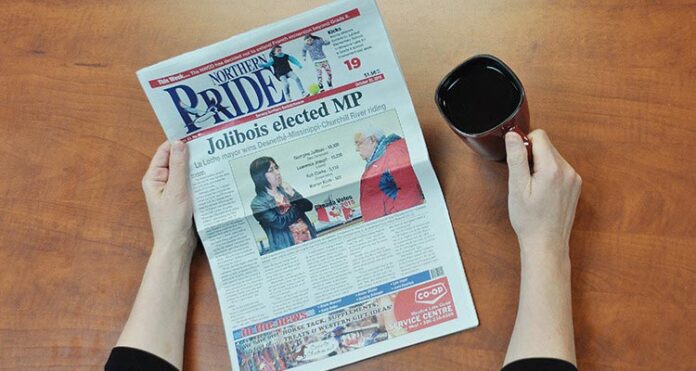 "Tough times don't last, tough people do."
Such words of wisdom, in this case from screen legend Gregory Peck, could serve as an inspiration to anyone. But, in the last week, they've become especially poignant to Saskatchewanians still trying to wrap their heads around a provincial budget that promises a brighter future, provided people are willing to weather the present storm.
On June 1, finance minister Kevin Doherty tabled the 2016-17 budget, which the government claims is designed to keep the province strong by controlling operational spending and investing in people and infrastructure. While the budget contains no tax increases and no new taxes, another notable absence is funding of any kind for the new and highly anticipated long-term care facility in Meadow Lake.
For several years, negotiations, planning and fundraising have been ongoing in an effort to get the project off the ground. Now, however, it seems proponents of the $40 million project will have to wait at least another year before shovels finally hit the ground.
It's indeed disappointing the province's 80 per cent share was unavailable this year, but not unexpected considering current economic hurdles. The budget forecasts $14.02 billion in total revenue and $14.46 billion in overall expenses for a projected deficit of about $434 million. This is largely due to a drop of nearly a billion dollars in non-renewable resource revenue. But, as Meadow Lake MLA Jeremy Harrison recently pointed out, the lack of funding for the lodge is not exclusive to Meadow Lake, as no provincial dollars are being allocated for new long-term care facilities anywhere in Saskatchewan this time 'round. At least this allows more time to ensure everything is just right before construction ultimately begins.
Meanwhile, one of the biggest highlights – or perhaps lowlights – of the budget as it concerns Saskatchewan's north is the impending closure of the Buffalo Narrows Correctional Centre. The facility is expected to shut its doors permanently by the end of the month in a move expected to save the province $1 million annually. It's difficult to get behind this particular budget cut considering the province continues to provide financial support – this year to the tune of $25 million – to help fund the Regina stadium project. The overall cost of the new, open-air football stadium is an estimated $278 million with the government committed to providing $80 million over four years.
This likely remained on the books because it's a commitment made before the province was facing any sort of economic uncertainty. But, as much as Saskatchewan loves the Riders, it's easy to see why some people would question where the government's loyalties truly lie.
According to Doherty, Saskatchewan's economy is expected to rebound in 2017. For now, however, everyone will simply have to adjust and make the most of a less than fortunate situation.