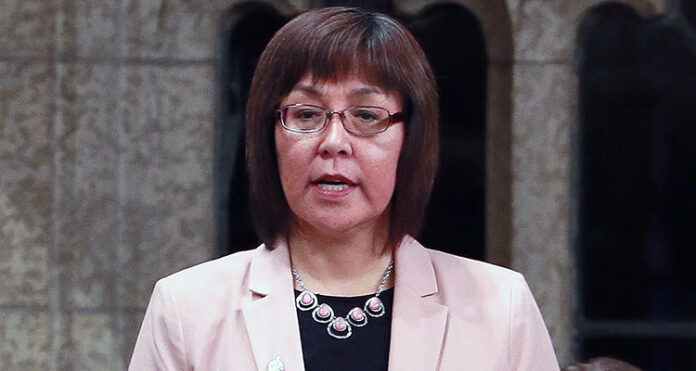 by Phil Ambroziak
Prime Minister Justin Trudeau is being called upon to meet the expectations he raised earlier this year amongst the people of La Loche.
In late January – in the wake of a shooting spree that rocked the community – Trudeau visited the village to console and connect with those affected by the incident. Although he made no definitive promises, Trudeau did acknowledge the need for everyone – governments included – to work together to address issues facing the people and communities of Saskatchewan's north. During his day-long visit Jan. 29, the prime minister met with hundreds of area residents, serving as an inspiration, some felt at the time, for a brighter tomorrow. Now that tomorrow is here, however, and former La Loche mayor and current Desnethé-Missinippi-Churchill River NDP MP Georgina Jolibois is far from impressed.
"Five months ago, the prime minister came to La Loche and promised 'the federal government will be there in the weeks, months and indeed years to come,'" Jolibois stated while addressing her peers last week in the House of Commons in Ottawa. "Yet, since the shootings in La Loche, the much needed services are piecemeal and inadequate, and the federal government is nowhere to be found. Will this government now make good on its promises to ensure La Loche has the culturally appropriate mental health services it needs?"
In a subsequent interview, Jolibois said she was speaking not only for herself when she raised the issue on Parliament Hill, but also for the entire La Loche community.
"Families need to be able to access the necessary services and programs when they need them," she said.
In response to Jolibois' comments, federal health minister Jane Philpott stood behind the government and the steps she said have been taken to improve the situation.
"Our thoughts remain with the community and the survivors of the terrible tragedy," Philpott stated. "We undertook standing with La Loche for the long haul to build a stronger, safer and healthier community. We continue to work with the Province of Saskatchewan, the village and the adjacent First Nations community to provide health support, to ensure safety at schools, the hospital and the community at large."
Meanwhile, current La Loche mayor Kevin Janvier said there is indeed steps being taken in his community to combat problem areas and to provide important services to residents.
"We have working groups working on four key priorities – education, health, youth and infrastructure," he said. "Things aren't going to happen overnight. It's only been a matter of months – I think she (Jolibois) is rushing things somewhat."
Shortly after 1 p.m. Jan. 22, RCMP responded to a shooting at La Loche Community School that resulted in the deaths of 21-year-old teacher's aide Marie Janvier and 35-year-old teacher Adam Wood. Seventeen-year-old Dayne Fontaine and his 13-year-old brother, Drayden, were also found dead at a nearby home. The suspect, a 17-year-old male, was arrested and charged with four counts of first-degree murder and seven counts of attempted murder. He appeared via video in Meadow Lake provincial court last week, at which time his lawyer, Aaron Fox, requested an adjournment to July 18 so he can continue preparing to enter a plea. The suspect cannot be identified by name as per a court-imposed publication ban.