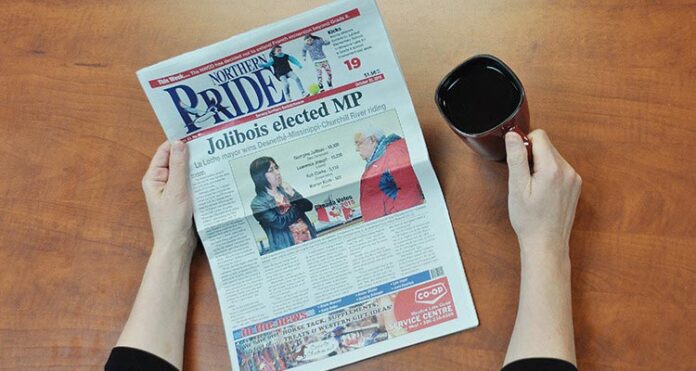 'O Canada!'
While MPs may have voted 225-74 recently to reword parts of the Canadian national anthem to include gender-neutral lyrics, one thing that's certain to never change is the level of pride and patriotism all Canadians have for their country.
And, at no time is this national pride at its highest than on Canada Day. Indeed, Canada turns 149 years old tomorrow (July 1) and celebrations will be staged in communities coast-to-coast-to coast, including right here in Saskatchewan's northwest.
According to Goodsoil mayor Jack Purves, a big reason why Canada Day is so popular in his community has to do with the fact many residents can trace their Canadian history back to the 1930s when they immigrated here from Germany and other European nations. For many people born and raised here, the freedoms of the western world are often taken for granted. But, for people who came here – and continue to come here – in an effort to better their lives or for a fresh start from war-torn or other beleaguered countries, being a Canadian citizen is something they're undoubtedly thankful for each and every day. All Canadians could benefit from such realization.
As for the celebrations themselves, each community offers something a little unique from the otherss while, at the same time, maintaining a traditional theme. In addition to the obligatory fireworks display and some form of musical entertainment, Loon Lake, Goodsoil, Ile-a-la Crosse, La Loche and Green Lake all feature parades this year while three of these same four communities will also offer a pancake breakfast early Friday morning. Additionally, Ile-a-la Crosse is planning a fish derby, cultural games, a dunk tank, canoe races and more, while both Green Lake and La Loche have advertised various children's activities at different times throughout the day. It all sounds like a lot of fun.
Meadow Lake, on the other hand, will stage an evening program instead of an all-day affair. Of course the community has always supported the local Canada Day celebration, and this year's event will feature an outdoor concert beginning at 7 p.m. followed by fireworks once the sun goes down. Certainly the music will be fantastic and the fireworks display is never anything short of phenomenal, but Canada Day should be a day-long celebration.
Whether it's the additional cost involved or simply an inability to find enough volunteers to organize something further, the City of Meadow Lake celebration should be one of the community's biggest parties. It would just be nice to have an event that takes place throughout the entire day and one that has something geared a little more toward the kids. After all, today's youth are the future of this country – the greatest country in the world. Happy Canada Day!