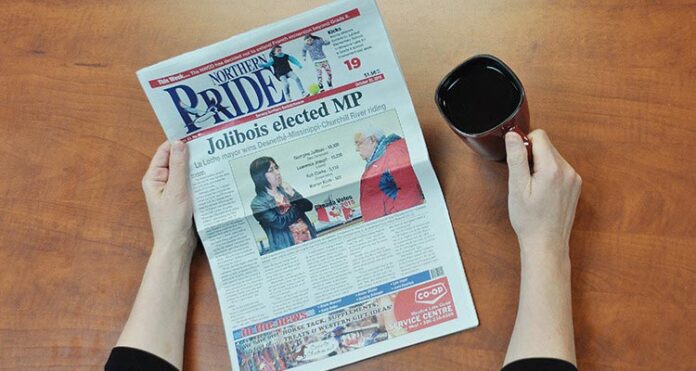 By creating links to the past, you're also building a bridge to the future.
This is something the current leadership at Canoe Lake Cree Nation has come to both understand and appreciate, evidenced by the recent efforts by chief, council and others to preserve the community's cultural history for generations to come.
According to band officials, Canoe Lake has not been immune to the effects of the ever-changing outside world, resulting in a great deal of history and culture to be lost amongst today's young people. Canoe Lake chief Francis Iron even went as far to say the First Nation's traditional language is being lost, something he refuses to stand for and thus an issue that's necessitated real action before it's too late.
A first step in solving this problem came to fruition this past weekend when, for the first time in history, Canoe Lake hosted its very own powwow. Complete with the usual singing, dancing and other highlights, the event also featured a traditional feast prepared by the reserve's elders' council, just one of several groups to volunteer their time to ensure the event was a success.
Their efforts were not in vain either, as more than 2,000 people took in the powwow throughout the weekend, while close to 300 dancers performed during the three-day event. Of course, like any new endeavour, there's going to be a few hiccups along the way, but organizers see these as being part of an overall learning curve and are committed to improving the powwow come next year and for many more to come.
While the goings on in Canoe Lake obviously pertain to First Nations heritage, one online resource stresses the importance of embracing culture no matter your background or ethnicity. Culture can give people a connection to certain social values, beliefs, religions and customs. It allows them to identify with others of similar mindsets and backgrounds, while cultural heritage can provide an automatic sense of unity and belonging within a group and allows people to better understand previous generations and the history of where they come from. Meanwhile, another source states an important benefit of preserving cultural heritage as a whole is the communal support. Those that identify strongly with a certain heritage are often more likely to help out others in that same community.
The ongoing efforts undertaken in Canoe Lake are still in their infancy, so it will be interesting to watch them blossom and to observe how they grow from here. Apparently it was the vision of Chief Iron's father and former Canoe Lake chief, the late Frank Iron, for his community to one day host its own powwow and bring back a piece of the band's culture he felt was long missing. The current chief may have realized his father's dream, while at the same time helped create a brighter and better future for all of his people.