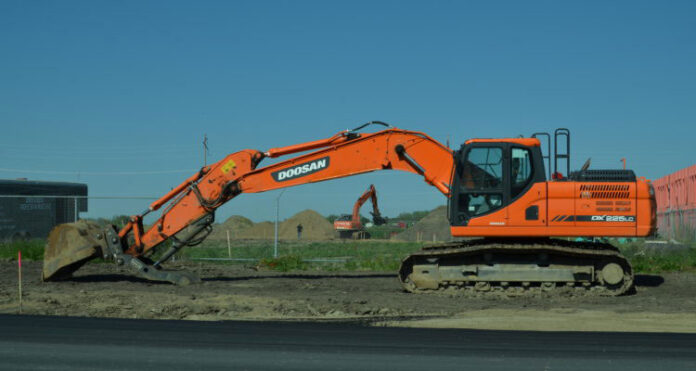 The total value of building permits issued by the City of Meadow Lake is expected to increase exponentially during the second half of 2016.
According to Meadow Lake building official Neil Marsh, a permit was issued to Canalta Real Estate Services recently for the construction of a new Boston Pizza near the existing Tim Hortons on Highway 4. The permit is valued at more than $1 million, but was not included in overall stats provided by Marsh with regard to new builds for the last six months.
"Right now, it looks as though we've issued 14 permits (not including Boston Pizza) with a total value of $2.3 million," Marsh said. "Efforts to build a Boston Pizza here have been ongoing for quite a long time, but the building permit was just issued last week and is not included among these initial 14. I imagine construction will start out there at some point very soon."
At this time last year, 24 building permits had been issued with a total value closer to $3 million.
"I expect we'll see a few more come in over the next couple of months – there was a bit of a slow start to things for some reason this year," Marsh added.
While this is not necessarily typical, Marsh said it's nothing to be overly concerned about and noted it's still promising for the community to see so many projects on the go or in the process of being started.
"Meadow Lake has always been a good place to build, to live and to open a business, and I don't expect that will ever change," he said.
Mayor Gary Vidal agreed, stating he is always happy when investments are made in the community.
"Whether it's a residential or a commercial property, it's always positive to see people making these investments because it helps our community as a whole," Vidal said. "Meadow Lake has always experienced slow, steady growth, it's never really had its peaks and valleys."
As for the eventual arrival of Boston Pizza, Vidal said, although it's a project the city has been aware of for some time, it's still exciting to know it's one step closer to reaching fruition.
"It's these name institutions that really give our community a sense of credibility," he said. "I said the same thing when work began on the new Tim Hortons. Nothing against the current establishments, but seeing these recognizable names – in some people's minds – puts us on the map so to speak."
Recently, Boston Pizza advertised for various positions via online job sites. The well-known restaurant chain has more than 365 restaurants across Canada serving more than 100 unique menu items. In this same vicinity as the Tim Hortons and Boston Pizza, a Canalta Hotel is expected to be built.