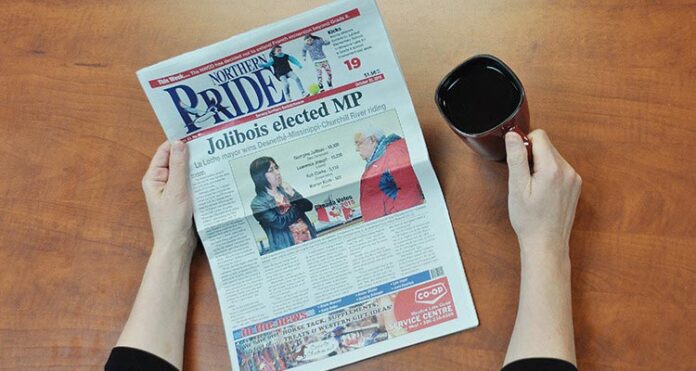 The right hand giveth and the left hand taketh away.
Recently, La Loche and area residents did everything short of back flips to celebrate the provincial government and its efforts to provide greater opportunities for the North. Premier Brad Wall visited the community Aug. 16 at which time he announced numerous investments, including funding for an affordable housing project, greater access to health care, as well as several educational and training opportunities such as Adult Basic Education programs and a new Dene Teacher Education Program (DTEP).
Indeed, the government should be applauded for what appears to be a renewed interest in the North, while those who access these new and improved programs and services are certain to benefit from the province's generosity for a long time to come.
It's unfortunate, however, a similar outlook cannot be shared in La Ronge. Last month, Scott Moe, then provincial minister of advanced education, informed the Northern Teacher Education Program's (NORTEP) board of governors that funding for the initiative, which is based in that community, will be discontinued as of July 31, 2017 and redirected to another post-secondary institution. Apparently programming will remain intact to minimize disruption to the current student body, but the long-term impact could be dreadful, and leaves those involved with NORTEP – past, present and future – with feelings of both disappointment and uncertainty.
The decision to cut NORTEP funding is part of the government's announcement regarding "transformational change" as indicated in this year's provincial budget. Transformational change, the SaskParty government states, is expected to minimize duplication and result in administrative savings. So, it seems the province is thinking dollars and cents instead of dollars and sense. The money – which amounts to about $3.4 million annually – accounts for more than 70 per cent of the program's funding, and is used to cover wages, benefits, administrational and institutional costs, as well as student accommodations. There isn't much chance of there being a program if teachers aren't being paid and students have nowhere to live. In an effort to turn lemons into lemonade, however, an internal committee has been formed to explore options for program continuance, while a meeting with government officials is scheduled for Aug. 29 to seek clarification on the issue.
Even NORTEP alumnus and La Ronge mayor Thomas Sierzycki – who campaigned under the Saskatchewan Party banner in last fall's provincial election – has gone on record to say the institution needs to remain in the community. Hopefully his opinion on the matter, which he claims to have shared with Moe, did not fall on deaf ears.
Meanwhile, the Ministry of Advanced Education can make as many promises as it wants in terms of the continued availability of university-level programming in the community, but – after 40 years – NORTEP has become an institution for a lot of people and, to see it potentially disappear is disheartening to say the least.