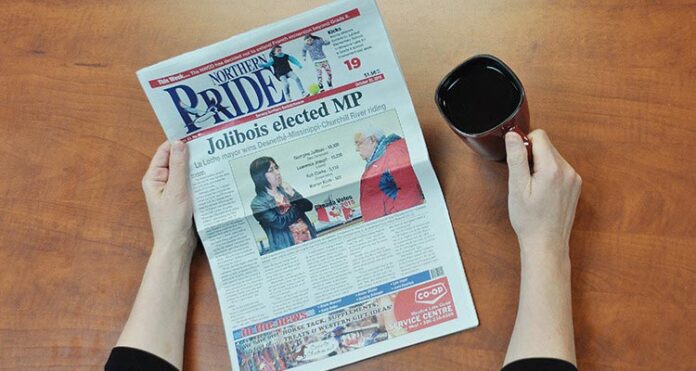 Fire prevention is once again a hot topic not only in Meadow Lake and the Northwest, but throughout Saskatchewan and across Canada.
Indeed, for nearly a century, the second week in October has traditionally been proclaimed Fire Prevention Week by the National Fire Protection Association (NFPA). This year, Oct. 9-15 has been set aside to observe the importance of fire safety and to remind the public of the many dos and don'ts to keep in mind when it comes to protecting oneself and others from the wrath of smoke and flame.
It's a tremendous initiative that deserves the recognition and support it receives each and every year, but it does beg the question, is it really necessary to schedule a certain time of year to burn into people's brains something that, by now, should be second nature and which everyone should be aware of year-round? Certainly reminders never hurt, but at last check, there's no such thing as National Look Both Ways Before You Cross the Street Day or a specific week dedicated to the well-honed skill of not slipping in the shower. That's because, thanks to the presence of a little common sense, most people know what they need to do to stay safe throughout their day-to-day lives.
Unfortunately, as numbers indicate, this doesn't seem to be the case with fire. While up-to-date statistics from both a provincial and national level are currently unavailable (the latest date back to 2007 when the Council of Canadian Fire Marshals and Fire Commissioners reported a total of 42,753 fires in this country resulted in 224 civilian deaths, two firefighter deaths, and $1,551,657,179 in direct property damage), Meadow Lake fire chief Neil Marsh said the local department has responded to more than 100 calls for service in 2016 alone. It's a number far greater than the department is used to seeing by this time of year and, although he doesn't have an answer as to why this is the case, Marsh did note the potential for loss of life is high, especially in cases where homes are not fitted with a working smoke detector.
It makes no sense how anyone could be so careless. Perhaps it's the age old "something like that will never happen to me" way of thinking many people tend to adhere to, but the fact of the matter is fire can strike at any time and anywhere. People need only ask area residents Dalton Ronald, Shawna and Arlan Lumgair or Albert Lefort, all of whom lost their homes, or at the very least all their possessions, when fire ravaged their respective houses in recent years.
This Tuesday (Oct. 11), Meadow Lake Fire and Rescue will observe Fire Prevention Week with an open house event at the fire hall. Along with food and refreshments, the event will also feature demonstrations by firefighters and an opportunity for the public to hear firsthand what steps to take to stop fires before they happen and what to do when they do happen. Knowledge is power, and the more people know about fire prevention, the better.