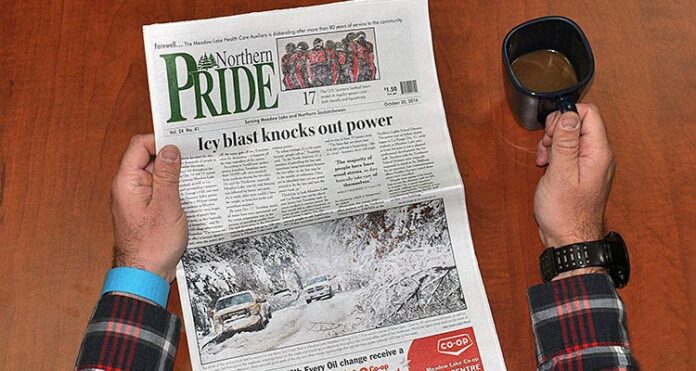 If there's one diagnosis that does not need a second opinion, it's the fact health care services are lacking in Saskatchewan's north, and greater support in the form of government dollars is critical to ensure a full recovery.
Recently, Saskatchewan Medical Association (SMA) president Dr. Intheran Pillay toured the communities of La Loche and Ile-a-la Crosse, and met with doctors with the Keewatin Yatthé Region Medical Association. As a result, Pillay concluded the lack of funding for northern health care is alarming in terms of both mental health services and medical services.
Meanwhile, stemming primarily from concerns that arose in the wake of several teen suicides in Saskatchewan First Nations communities earlier this fall, discussion about the lack of health services in the North even made the rounds at the House of Commons in Ottawa last week. While commenting to the House's indigenous affairs committee, health minister Jane Philpott admitted the $270 million budgeted in 2016 to help with health facilities on First Nations was merely a "drop in the bucket" compared to the overall need. According to Philpott, programs are not what they ought to be, facilities are in need of repair or to be built in the first place, and there are some serious gaps in human resources.
Indeed, there is no "quick fix", especially when there's no knowing if and when more funding will be made available. However, the wheels to a more long-term solution – at least in terms of securing the necessary professionals – could already be in motion.
Close to 50 medical students from the University of Saskatchewan were in Meadow Lake Saturday as part of an initiative organized by the SMA. The Roadmap Program for Students and Residents not only included a tour of the clinic in Meadow Lake, as well as the hospital, but also allowed students to gain wilderness medical training when they ventured into Meadow Lake Provincial Park to participate in a mock search and rescue exercise.
While chock full of learning opportunities, the day trip also proved to be a great way of encouraging future doctors to consider working in northern or rural communities. Mission accomplished. Many of those who took part said they found the visit to the North as both educational and enlightening, and several also said they're willing to consider working in this part of the province, as well as more northern locales when their schooling is complete.
If this proves to be true, it isn't going to solve the ongoing need in the North, but it will at least be a step in the right direction. The real solution is a commitment from government to provide enough funding to keep health care services in the North on par with other parts of the province and communities across the country.
It's often been said you can't make a problem go away by throwing money at it. This is true, to a certain extent. When it comes to addressing the northern health care need, however, a few extra dollars won't hurt either.