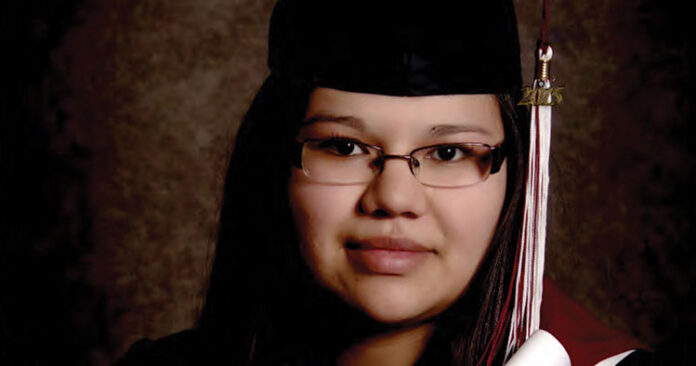 *UPDATE* RCMP have reported Nicole Wolfe has been located safe and sound.
The Loon Lake RCMP are requesting help locating a missing 21-year-old woman.
Nicole Wolfe of Makwa Sahgaiehcan First Nation was last seen five days ago after travelling with her brother, Loewen Wolfe, to Meadow Lake. According to police, she hasn't been in touch with family since arriving in Meadow Lake, which is unlike her. It's believed she has contacts in Pierceland and St. Walburg as well.
The investigation has proven Nicole Wolfe logged into her Facebook account 21 hours ago, but did not make any entries or posts.
She was last seen in the following vehicle: 2009 Blue Pontiac Montana Van bearing Saskatchewan License Plate 151 KBU (VIN # 1GMDU33149D109347).
Efforts by the Loon Lake RCMP detachment, the Meadow Lake detachment, the Pierceland detachment and the St Walburg detachment have proven negative so far in locating Wolfe. All Detachments continue to investigate whereabouts.
Anyone with information on the whereabouts of Nicole Wolfe is asked to contact the Loon Lake RCMP at 306-837-2440, the Meadow Lake RCMP at 306-236-2570, the Pierceland RCMP at 306-839-3339, the St Walburg RCMP at 306-248-6250 or Crime Stoppers at 1-800-222-8477.