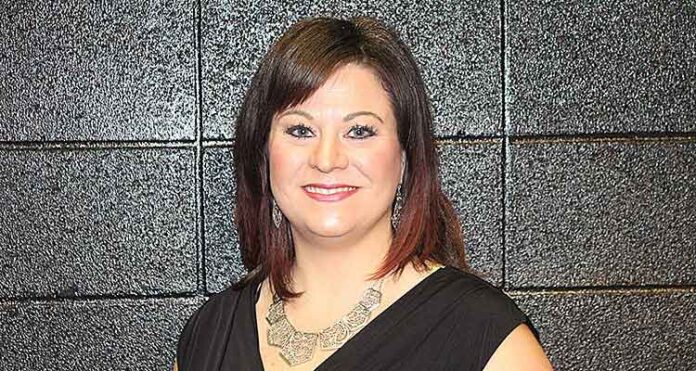 Although she now lives in a small community in Saskatchewan's northwest, Meadow Lake resident Breanna Vidal is still entertaining audiences with her musical talent. Recently, Breanna spoke with Northern Pride about her singing career, the recent Concert Choir performances and her love for her family.
Q: Tell me about the recent performance by the Meadow Lake Concert Choir.
A: We performed a musical called Joy Joy Joy on Friday and Saturday night at Carpenter High School. It was a choir performance, and it also featured a number of soloists.
Q: How did this annual event get started?
A: Four years ago I had a dream and, in my dream, I pictured this choir. I had a very clear picture of what it was supposed to look like. I had no idea if it was something I could actually pull off, but I had this picture and I knew I was supposed to do it. I believe God directed me. And so, I woke up in the morning, I prayed about it and I was like, "OK, God, if you want me to do it, I'll do it." I didn't know how, but I knew I was going to do it.
Q: What steps did you take?
A: I ended up putting the word out on Facebook asking if anyone was interested in starting a choir or being a part of my choir. At first I thought there might be 10 people who would come forward, but it ended up being 30 people and it's grown ever since.
Q: How many people took part in the recent performances?
A: This year we had more than 40 people – probably closer to 44 and that doesn't count the band. Every year I also pray that I'm shown who to donate the money we raise from the show to. Humanitarian work is another big part of my life and it's always made very clear who we're supposed to give it to.
Q: Who have the funds gone to in the past?
A: The first year I prayed to be shown where the money should go. The next day, I had an appointment with Dr. Sandi Funk and the very first thing she said to me was, "You go to my church, right?" She then told me about a need she had to go on missions work, but had no idea how she could afford to. Instantly, I knew I wanted to help her by providing her with funds raised by the choir. Sandi is now in Ethiopia, I believe, doing her missions work. We didn't raise all the money she needed, but we were able to provide her with a portion of it. We've also helped the Door of Hope and the Salvation Army, as well as the Foundation of Relief and Reconciliation for the Middle East. That was when all the refugees were coming out of Syria. We also sent half the money that year to Coptic Orphans – the orphans of the 21 beheaded Christians in Egypt.
Q: And, this year, the money will go toward helping Meadow Lake's Max Lavallee, correct?
A: Yes, Max's mother, Andrea, goes to our church and she let me know her son is in need of a stand-up wheelchair that would greatly increase his quality of life if not save his life. But, she couldn't afford it – it's $50,000. I knew we had to help Max this year.
Q: How successful was this year's concert?
A: We don't have the final tally yet, but we did very, very well. We raised $16,779.
Q: Have you long been involved with the performing arts?
A: Yes I have. I've loved to sing since I was a little girl. I took some voice lessons when I was really little. I wasn't very good, but really wanted to be good. When I was 16, I attended a boarding school known to be really good for music. In Grade 12, I was very shy and was very scared about singing in front of people. But, I ended up trying out for the college choir performance and ended up getting one of the main solos. I sang in front of this huge crowd of people for the first time. After that my career just started. I ended up training with an opera singer and travelling all across North America. She believed in me and said I needed to move to California, so I did. I attended Chapman University. I had no experience really, but went there and received singing lessons, dance lessons, acting lessons, the whole triple threat. We also performed and our last performance also served as an opportunity for other universities to come and recruit people.
Q: Were you chosen?
A: I did have a couple people come talk to me afterward, but at that point I still had no idea of what I wanted to do in life. I decided to instead go back to Bible school. I did just that, sang a few more years with different choirs before transferring to Trinity Western in Langley, B.C. I had to make a decision whether I wanted to pursue music or become a counsellor. These are two of my passions in life, so I decided to go get my psychology degree and to continue to work my way up in the music industry. As part of the Trinity Western choir and as a soloist, I performed at the Orpheum in Vancouver and at Carnegie Hall in New York City among other places. And, I was part of a worship ensemble that also toured all over.
Q: How did you end up here?
A: After I finished my bachelor of arts, I found a little job online in Meadow Lake, SK. I worked at the Door of Hope. My plan was to come here quickly and to get out as fast as possible. But, I ended up meeting my husband, Jeff, two weeks in and we ended up staying here.
Q: What do you do now?
A: I have a Master's degree is marriage and family therapy. I was working for the school division for a time, but, again, I knew this was something I had to do, and it just grew. I have my own practice, which I operate from here at the Evangelical Free Church. I offer individual, couple and family therapy.
Q: How long have you been in Meadow Lake?
A: We've been married 10 years, so about 11 years. I'm originally from Battleford.
Q: What is it about Meadow Lake that keeps you here?
A: Meadow Lake is an extremely special. I lived in many places before, but Meadow Lake has made me feel loved. I remember when I walked into my church for the first time, I felt I was home. Your friends become your family and I like the fact I can go anywhere and know someone.
Q: Tell me more about your family.
A: Jeff is an industrial arts teacher at Jonas Samson Junior High School. He loves it. He's so good with kids and really gifted. Together we have a three-year-old son, Finnegan Ace.
Q: Do you have any special plans for Christmas?
A: This year is challenging because there are some health problems on Jeff's side of the family. We're going to be here Christmas Eve for the church service, and we'll also go to Battleford and spend time with my family.
Q: What's the greatest advice you've ever received?
A: One of my professors said the greatest gift in life is walking with people through their suffering, and it truly is. A lot of people ask how I do the work I do and sometimes it is hard, but to walk with people through that time of vulnerability is a beautiful thing. That people would trust me and be able to open up to me is a gift in its own.