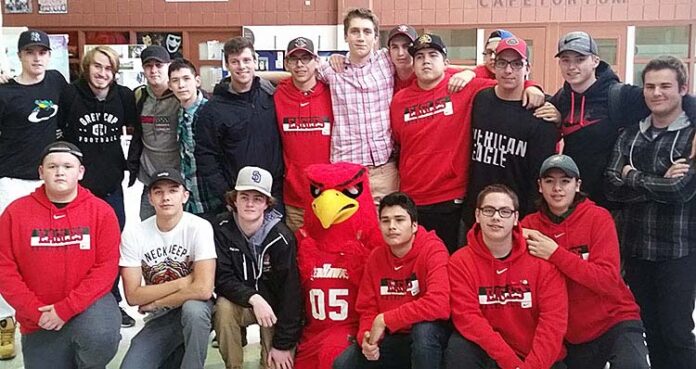 By Derek Cornet
From Buffalo Narrows to Toronto, the Twin Lakes Community School basketball team got a taste of Canada's largest city.
The trip occurred Nov. 30 to Dec. 5 and involved 13 students between Grades 8-12. According to basketball coach David Wells, he wanted to show the team his hometown of Smiths Falls and made plans in the summer with his former coach to bring them there.
"They ended up billeting with some families and living in another home," Wells said. "They attend school at Smiths Falls District Collegiate Institute, which is a high school with about 1,000 kids. We ended up playing some basketball, which is always good, but more of the focus was the whole life experience piece."
While the Twins Lakes squad was able to play several games against local school teams during their stay, they also toured Parliament Hill, the National War Museum, the CN Tower and downtown Toronto. A Toronto Raptors game was also among the highlights.
"It was wild to say the least," Wells remarked. "It was stressful making that connection with your hometown all over again and bringing a group of kids you mentored to see the things important to me and what I'm passionate about."
The team began fundraising for the trip at the beginning of the school year and were also financially supported by the Northern Lights School Division, Buffalo Narrows Minor Sports Board and The Snack Shack. To raise cash, pizza and Chinese food delivery nights were also held, which Wells added were hugely supported by community members.
"They had to be doing well in school and had to be doing things within the community like volunteering and displaying leadership," he noted. "They did it because they wanted to. They were in the gym every day working out."
Grade 12 student Garret Campbell and his teammate Manc Felski were amongst those who went on the trip. It was both their first time travelling to Ontario and they each described the amount of people around as a bit of a shock. While Campbell's favourite part was competing against local basketball squads, Felski enjoyed the Raptors game the most.
"Playing the game and being in a packed gym gave me a rush – it was an adrenaline rush with so many people there," Campbell said, noting there were about 300 spectators. "It's one of the best experiences I've had."
Felski also stated it will be a trip he won't soon forget.
"I've never been to an NBA (National Basketball Association) game before and it was a good experience," he said.