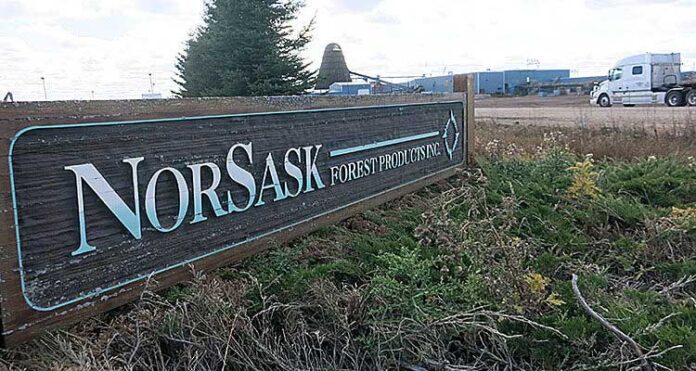 Operations at NorSask Forest Products east of Meadow Lake were temporarily halted this morning (Jan. 12) when fire broke out in the mill's infeed area.
"It started around 7 a.m. " confirmed Al Balisky, president of Meadow Lake Tribal Council (MLTC) Industrial Investments, which oversees the NorSask sawmill. "We don't know the extent of the fire at this time, but I can say the fire has been contained and all employees are safe and accounted for."
Meadow Lake Fire and Rescue attended the scene, receiving the dispatch at 7:16 a.m.
While Balisky would not speculate on the exact cause of the blaze, he did say it's not uncommon for such situations to occur in a mill setting. He was also uncertain as to when operations would restart at NorSask.
"These things happen from time-to-time," he said. "They are often caused by any number of reasons considering the way most industrial complexes are. There's a lot going on in these places."
The infeed area is the first point of entry where logs come into the mill.