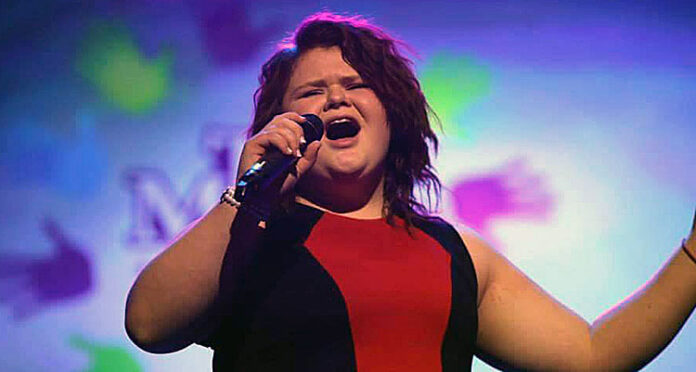 by Phil Ambroziak
For the second time in three years, Atlanta Wagmann, 15, has been invited to perform at Telemiracle when the province-wide fundraiser hits the air March 4 and 5 from Saskatoon.
This year marks Telemiracle's 41st installment, an initiative Wagmann sang at for the first time in 2015.
"I didn't go last year because Telemiracle was held in Regina and that was a little far to travel but it's back in Saskatoon this year and I'm excited to take part," Wagmann explained.
Even though this won't be Wagmann's first time to the dance so to speak, the Grade 10 Goodsoil Central School student still had to audition for one of 60 spots on the telecast. Auditions took place in early November.
"When I performed at Telemiracle the first time, it was a great experience," the teen, who has been singing since she was nine years old, said.
She took voice lessons for a time before opting to teach herself. This year, she will be performing the song Skinny Love while playing guitar at the same time.
"It's very exciting for her to be at Telemiracle again, but also very nerve-racking for me as a parent considering she will be performing on live TV," noted Wagmann's mother, Jena Wagmann. "Her first year she sang with a track, but this time she will be performing her own music as well. It's sort of a step up for her in that sense."
Ian Roach, co-producer of the Telemiracle broadcast, said he was familiar with Wagmann's musical talent from her 2015 performance, adding her audition this year was equally if not more impressive.
"Every year we hold auditions in Regina and Saskatoon where we saw close to 180 acts," Roach said. "We want our Saskatchewan talent to reflect all parts of the province, and Atlanta performed quite well at her audition."
To the Moon grounded
Last year, a popular addition to the Telemiracle national cast was Meadow Lake's To the Moon children's entertainment group.
"They auditioned last year and we saw a lot of great talent there," Roach said. "That's why we decided to try something new, add them to the national cast and have them take part in a series of backstage segments using the Periscope live streaming app. Unfortunately, they did not audition this year."