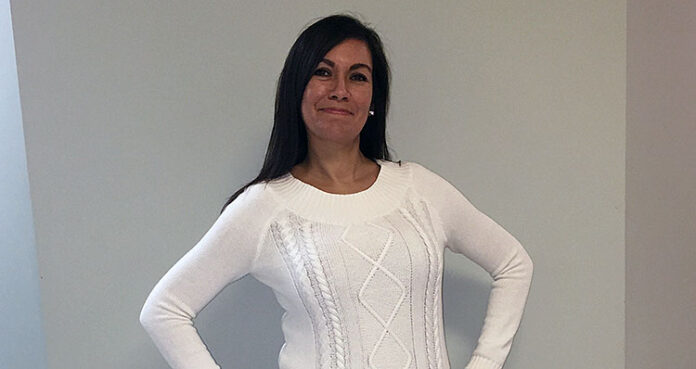 Originally from Ile-a-la Crosse, Dawn Ewart is one of the newest members of the village council in Beauval. Recently, Dawn spoke with Northern Pride about her reason for seeking the job, her career with the Northern Lights School Division and her family.
Q: You're newly elected to Beauval council, correct?
A: Yes, I was just elected this past fall. The new council was sworn in Oct. 3.
Q: Prior to that, did you have any previous political experience?
A: Not so much in that area. I've never held a position such as councillor or what have you. However, with my position at the school division, I work quite closely with the board and they are an elected body. So, I did have some familiarity with that.
Q: Why did you want to seek a position on municipal council?
A: Well, I moved to Beauval in 2013. I was born and raised in Ile-a-la Crosse, so I'm very familiar with small communities. But, I moved to Beauval and just wanted to make a difference in the community. I've seen a lot of areas where there are needs such as we need more recreational activities for the youth, we need more sober events if I can say that – more of a focus on family-centred events. We need infrastructure and I thought the only way I can make this happen or contribute toward making this happen is to gain a position such as this. The election came up, I ran and I was a successful candidate.
Q: Were you surprised in any way by the result?
A: I was shocked at the result. I had no idea because I was new to Beauval and I don't have a lot of family here. My family is in Ile-a-la Crosse and normally the people with the biggest families are the people who win the race. However, I ended up with the most votes so I guess I had a solid campaign.
Q: Do you have a specific game plan or any ideas as far as what you personally would like to see happen first?
A: Community safety is the number one thing on my list, so I've been meeting with the RCMP quite regularly. Part of my portfolio is also the police board, so we're looking at strategies on how we can reduce crime and work together as a community to make it safer for everyone. Following that would be recreational activities. I am an avid runner, so I want a fitness facility and I just want people to become more active. Any way I can help that to happen would be a benefit to the community.
Q: How serious is the issue of crime in Beauval?
A: It's on the increase. I don't want to say anything negative, but it is on the increase right now. That's what prompted council and myself to take a more proactive role rather than just sit and wait for it to happen. We've had discussions on inviting the (RCMP) sergeant to one of our council meetings so we can strategize together.
Q: What would you like to see done with regard to recreation?
A: I would like to see the ski trails resurrected. That's something I've talked about for the last couple years. Definitely I would like us to start planning for the new arena because, as you know, our arena burned down a few years ago. I'd also like to start working on the curling rink again and get that up and running for people so we can have curling leagues again. If we had the ski trails, we could have loppets again. If we had the arena we could have a fitness facility in there. We could also have skating and what have you. We do have our new hall which has a gym, and we've held volleyball games and other things, but it's still a work in progress.
Q: Outside of your political career, what do you do for a living?
A: I'm the superintendent of human resources for Northern Lights School Division. I started this position in 2009 in La Ronge because that is where the central office is. I've held the position since then, and in 2013 my youngest child left home and I wanted to move closer to home. Beauval has an NLSD sub-office, so I moved there with the board's approval of course.
Q: What's everyday life like in Beauval?
A: Life in Beauval is fantastic. We're right along the Beaver River there and the beautiful valley. I go to work every day as normal and see people I know on the street – talk, say hello, it's a nice, slow-paced community. In the summer, a lot of time is spent boating on La Plonge Lake with family and friends, camping, picking berries and gardening. In the winter, we enjoy snowmobiling, ice fishing and trapping, as well as the frequent community events that bring everyone together. Recently we had a community sliding party. The turnout was fantastic.
Q: Was it much the same growing up in Ile-a-la Crosse?
A: It was basically the same. Everybody knows everybody, but the difference would be there was a lot of activities for the youth. There were hockey leagues, figure skating and organized ball for kids. It's still much like that these days in Ile-a-la Crosse.
Q: Can you provide a little more detail on the type of work you do?
A: I oversee the entire human resource department. We look after compensation and benefits, performance management, monitoring evaluations, recruitment and selection for the teachers and non-teaching staff. We also assist people with their needs within the school division and I work very closely with the superintendent of education, as well as the administrators by assisting them with labour relations-type issues. Outside of work, I also sit on the CIPI Radio board.
Q: What is it that led you to this line of work?
A: I used to be a career and employment consultant many, many years ago. Then, life happened and I moved away to Winnipeg. While there I worked with Child and Family Services, and I did fall into human resources there, but attended the University of Winnipeg at night to attain my human resources management degree. I continued in Winnipeg before returning to Saskatchewan.
Q: Would you recommend going back to school for others looking to broaden their horizons?
A: If somebody has the opportunity to further their education, I absolutely always encourage it. I am a huge believer in education and I believe education is a tool or a key that can get you to your dreams and help you to reach your goals. That's something I have said to my children since they were old enough to understand it.
Q: On that note, tell me more about your family.
A: I have three grown children – Erica, Elliot and Davey – aged 27, 25 and soon to be 22. I was a young parent and raised them well. I raised them in La Ronge and they're all very happy, successful young adults.
Q: Do you still see them often?
A: Absolutely. I see Erica the most because she's actually working at the hospital in Ile-a-la Crosse. Elliot is in university in Saskatoon and Davey lives in Prince Albert. With my job I travel quite a bit, so I see my sons and my daughter lives close so I see her often too.
Q: What's the best advice you've ever received?
A: In terms of my career, the best advice I have ever received was to be what we call an on the floor manager. I am the type of person who will be right there alongside the employees. I've never seen myself as anything more than an equal. Be one with your employees always and have an open door policy. Always have your door open and always be open to anything and anyone so you can be seen as that type of leader.