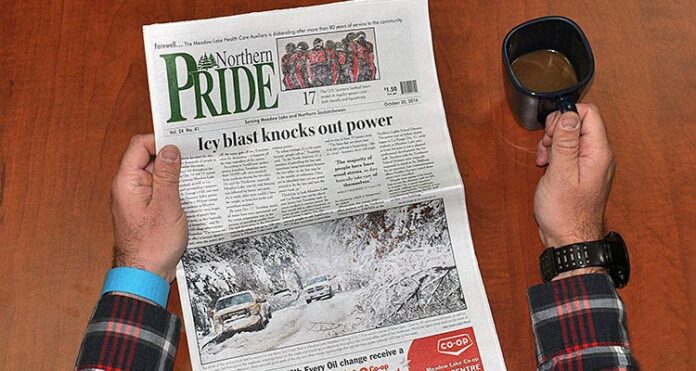 Learning should never be confined to the classroom.
That's a notion staff at Kopahawakenum School on Flying Dust First Nation clearly understand, as evidenced by a recent cultural camp that saw students accompany teachers and volunteers to Flotten Lake in the Meadow Lake Provincial Park. Those who travelled to the lake Feb. 17 not only had an opportunity to discover their cultural roots, but were also able to try their hands at traditional First Nations games and other unique activities.
What a tremendous initiative. It's one thing to be told about how something works, to read about it in a book or to even watch a video, but all of this pales in comparison to actually being there, seeing it with your own eyes and, in some cases, doing it with your own two hands.
At the same time, Kopahawakenum students and staff had an opportunity to develop and strengthen relationships with members of the neighbouring community of Meadow Lake and also share nuances of their culture with those unfamiliar with the lifestyle of First Nations people. Organized by Kopahawakenum physical education instructor Jon Mirasty, the event – which also included Grades 5 and 6 students from Gateway Elementary School – saw the youngsters take part in a net pull and an old fashioned fish fry, as well as learn about traditional hunting and gathering practices, experience snowmobile rides, compete in antler toss and snow snake games, practice snowshoeing, dog sledding and much more. There were even elders from Flying Dust on hand to share their stories and expertise with the youth in an effort to pass on the knowledge of one generation to the next.
This, perhaps, was the most important aspect of the outing. While the reasons for promoting First Nations culture to aboriginal and non-aboriginal students alike are many, the biggest benefit that comes with embracing such traditions is it allows for a better understanding amongst all those involved. This, in turn, could lead to a brighter and better tomorrow for society as a whole when today's youth become tomorrow's leaders.
In an ever-changing world, it's also important for First Nations children to both remember where they came from and to appreciate the culture and language of their ancestors. If not, there will be few people, if any, to pass this knowledge on to future generations.
Indeed, the classroom setting will always be a key component to a young person's education. The opportunity to go beyond the classroom, however, often serves as an even better way of driving certain lessons home and ensuring they will always be remembered.