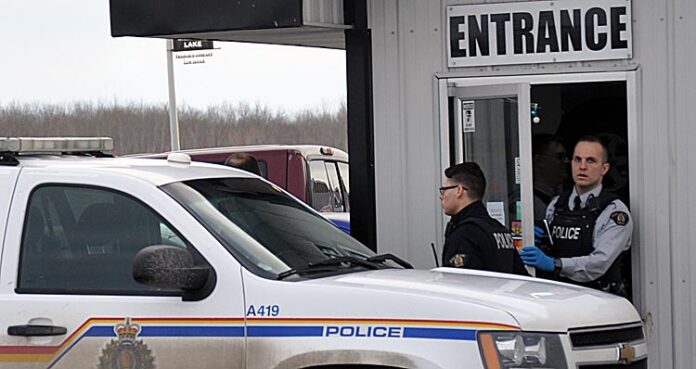 As a result of the simultaneous CDSA search warrants yesterday (Feb. 16) in Meadow Lake, seven people were arrested.
Several minor charges of marijuana possession were laid against several of the subjects, while Jaycee McCallum, 34, was the principal focus of the investigation.
McCallum was arrested and charged with the following: unauthorized possession of a firearm; five counts of possession of a weapon obtained by crime; possession of cocaine for the purpose of trafficking and possession of property obtained by crime.
All seven individuals, including McCallum have since been released from custody.
In addition, two vehicles were seized for investigation including a Cadillac Escalade. Also seized were cash, cocaine, marijuana, illegal steroids, five firearms and numerous cell phones and electronic devices.
The investigation is ongoing and RCMP believe the analysis of the exhibits will potentially lead to more charges being laid in the coming months.
As noted yesterday, this investigation, led by Cst. Khen Wilkins, spanned three years and was actively investigated by a team of Meadow Lake RCMP. The execution of this warrant required the assistance of Loon Lake, Pierceland, Green Lake, and Beauval members as well. Meanwhile, the Serious Violent Offender Unit from North Battleford, two police dog teams (one local and one from North Battleford) and the GIS unit from North Battleford were also called to assist.
The investigation is not complete. This was just another step in disrupting further linked drug trafficking in Meadow Lake.
RCMP again thank the public for respecting the investigative perimeters yesterday as well as the support shown for this enforcement action.
McCallum, as well as those charged with minor marijuana offences are expected to appear in court in the coming months.