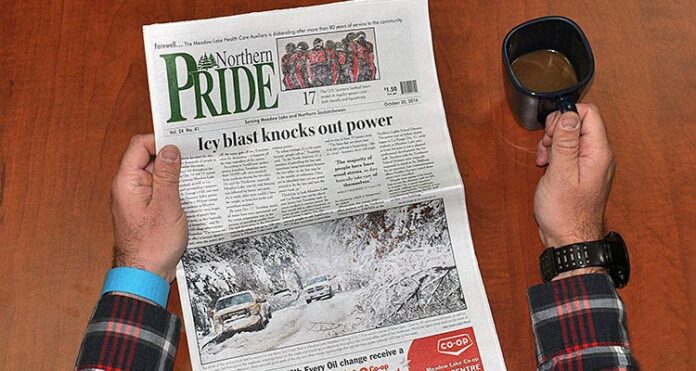 The biggest dreams still come true.
For Montreal Canadiens fans from Meadow Lake and area, no truer words have ever been uttered. With the arrival of the March 2 Montreal Canadiens alumni hockey game at the Meadow Lake and District Arena, Habs fans had one more chance to not only see some of their favourites from yesteryear grace the ice, a few also had an opportunity to shake hands and seek autographs when they attended a special VIP meet and greet.
An event of this nature is huge for Meadow Lake. While not unprecedented (the Habs Old Pros were here in 1985 including the legendary Maurice "Rocket" Richard), it was still quite a big deal. Much like the various times the Stanley Cup has come to town thanks in part to the efforts of local athletes Dwight King and Jeff Friesen, a large section of the community was genuinely excited to experience the alumni game, most likely because it's somewhat out of the ordinary.
Perhaps the only people even more excited than the fans, however, were the 21 players invited to be part of the Meadow Lake Selects, the team that faced off against the Habs alumni squad. A mixture of former pro, semi-pro and amateur athletes, members of the Meadow Lake Selects all had one thing in common – how much pride they felt when asked to compete.
One of the best examples of this is Meadow Lake's Richard Watson. He's been a die-hard Montreal Canadiens fan since 1971 and, even though he's never played competitive hockey, jumped at the chance to serve as a goalie in the special game. The news brought tears to his eyes as he described the opportunity as the "dream of a lifetime."
All those who experienced the game, whether from the stands or as part of the action itself, no doubt left with incredible memories they won't soon, if ever, forget.
Meanwhile, the real winners that night were the new Northland Pioneers Lodge fundraising committee, as well as Meadow Lake Minor Hockey and Meadow Lake KidSport, all of which will benefit financially from proceeds raised at the event.
Meadow Lake is indeed a hockey town, but it's also a city that understands the true definition of community and about being there for one another during times of need. Thursday's game is another example of good people supporting a great cause.