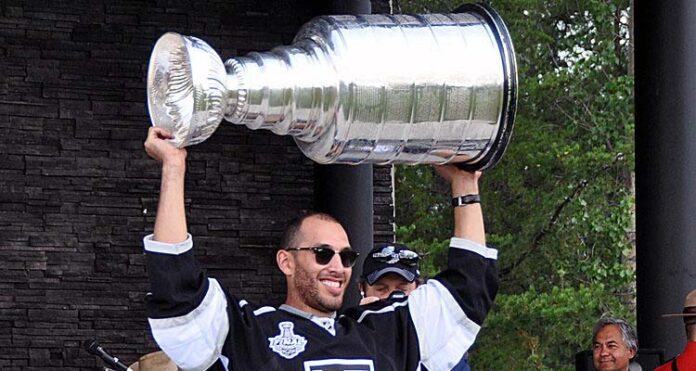 The Montreal Canadiens alumni may be coming to Meadow Lake March 2, but one of Meadow Lake's own is now going to Montreal.
Dwight King, who won two Stanley Cups as a member of the National Hockey League's Los Angeles Kings, was traded to the Habs March 1 in exchange for a fourth-round draft pick.
The 6'4", 230-pound King is expected to bring size to the Montreal roster. King played 63 games for L.A. this season and, throughout his NHL career, has secured 52 goals and 56 assists in 343 games. In terms of playoff action, King has 10 goals and 15 assists in 69 playoff games on his résumé. He was a member of the L.A. Kings when they won the Stanley Cup in 2012 and 2014.