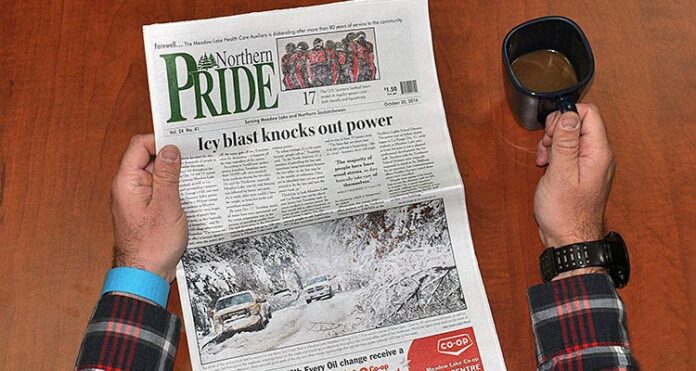 Miracle. The dictionary defines it as an extraordinary event manifesting divine intervention in human affairs, or as an extremely outstanding or unusual event, thing, or accomplishment.
That's why the name Telemiracle, while befitting in a sense, no longer seems to be an appropriate moniker for the major fundraising event held both provincially and right here in Meadow Lake this past weekend.
No, there are no plans to change the name any time soon, nor should there ever be (change for the sake of change is often silly and always unnecessary). However, considering how much Telemiracle has grown in the last four decades and how much the community continues to lend its support, can what's achieved each and every year really be considered a miracle?
It's safe to say there's no divine intervention associated with either the provincial telethon or the local radio broadcast. It's the hard work of countless volunteers and dedicated community members who make sure those events go off with as few hitches as possible. Yes, Telemiracle could be described as an outstanding accomplishment because there's no denying how remarkable it is – especially from a local perspective – when a community the size of Meadow Lake is able to raise in excess of $54,000. But, is this unusual? Not really.
Meadow Lake has proven itself to be a giving community time and time again and, while this generosity should never be taken for granted, it's almost as though giving to a good cause has become second nature for the people of this community and from the surrounding area.
Want more evidence? Look no further than last Thursday's charity hockey game between the Meadow Lake Selects and the Montréal Canadiens Alumni team. Through ticket sales and other contributions, more than $20,000 was raised for the future Northland Pioneers Lodge building, Meadow Lake Minor Hockey and Meadow Lake KidSport.
It may not be fair to compare one event to the other, but in both cases donations were made in exchange for entertainment. Whether it was in the form of a hockey game or the wide array of local musicians and other performers who took to the stage at Telemiracle, those who contributed went away satisfied with the experience as a whole and with the knowledge they played a small part in helping a greater cause.
The people of Meadow Lake and surrounding area should be commended for their continued support and for truly understanding what it means to be part of a community and, if anyone is capable of pulling off miracles, it's you. Thank you.