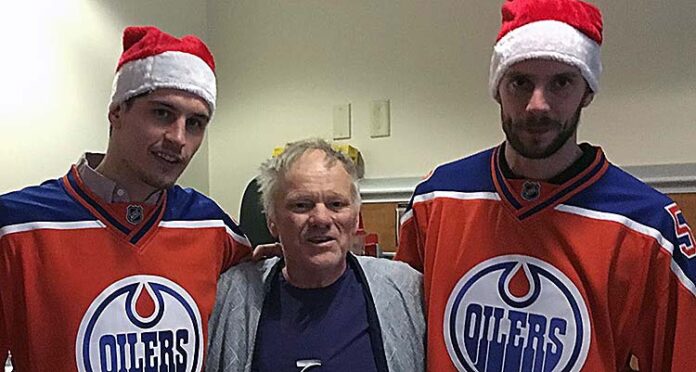 by Phil Ambroziak
When it comes to Meadow Lake resident Walter Vidal, there's no denying the man has heart.
The recipient of a heart transplant Dec. 12, Vidal has spent the last few months recovering in an Edmonton hospital. He's expected home in the coming weeks, however, and credits several factors for both his renewed health and his new lease on life.
"I believe it's a combination of things," Vidal said. "I try to eat healthy and I get lots of exercise, but I also believe God played a big part. A lot of people were praying for me."
News of Vidal's transplant candidacy also came as somewhat of a surprise considering he was originally informed such a procedure would be impossible. Diagnosed with congestive heart failure, in 2014 he became one of only 100 people throughout Canada to have a ventricular assist device (VAD) surgically installed as a means of keeping him alive. A VAD is an electromechanical circulatory device used to partially or completely replace the function of a failing heart. In Vidal's case, a wire ran through his abdomen and into a pump that was used to push upward of 400 litres of blood per hour through his body. He was not eligible for a transplant, however, because the left side of his heart was essentially dead and his left ventricle no longer worked.
"If I had been given a transplant back then, the doctors said I would have likely died on the operating table," Vidal explained. "The right side of my heart was strong, but the left side was so bad, they felt – even with a new, healthy heart – the pulmonary pressure would be too great for the one side to handle."
Although it took some adjusting, things somewhat returned to normal for Vidal for the next year-and-a-half or so until another obstacle was thrown in his path.
"Last spring, I got an infection and ended up in the hospital for about 10 weeks," he said. "I started to do fine for a while when the infection came back and, this time, got into my blood. It started with the wire that went into my body to run the pump. I left it too long and it became life threatening. The only way to get rid of the infection was to remove the hardware."
Fortunately for Vidal, the artificial support his heart received from the VAD, as well as healthy lifestyle he began to lead after his procedure, worked to his advantage and, this fall, he was finally deemed fit enough to receive the transplant.
"My friend and spiritual mentor, K.P. Samuel, visited from India last summer, and told me the same thing he told me back in 2014," Vidal continued. "He told me not to worry and not to become discouraged because I would get a new heart, the operation would go well and I would make a full recovery. He told me what man thinks isn't what God thinks and, lo and behold, I not only qualified for the transplant, but the operation lasted five hours when normally it would last about eight. I was considered high risk too because I'd been opened up so many times before, but I was out of the ICU in three days."
Today, Vidal said he feels much better, although he still gets tired quite easily.
"But, they tell me that's normal," he said.
During his stay in Edmonton, Vidal has received support from the Kinsmen Telemiracle Foundation, as well as much care and attention from his family, including several cousins, his sister, his children and his wife, Elaine. She was unable to join him at the hospital until much later, though, having undergone a serious operation of her own in November.
Vidal's son, Jeff, said he's happy his father will be able to return to work.
"He loves to work, so it's nice to know he will soon be back running his machines," Jeff Vidal said.
For more than 40 years, Walter Vidal has owned and operated his own business, Triangle Trenching.
"The doctors say I could be back on the machines by spring," Vidal said.