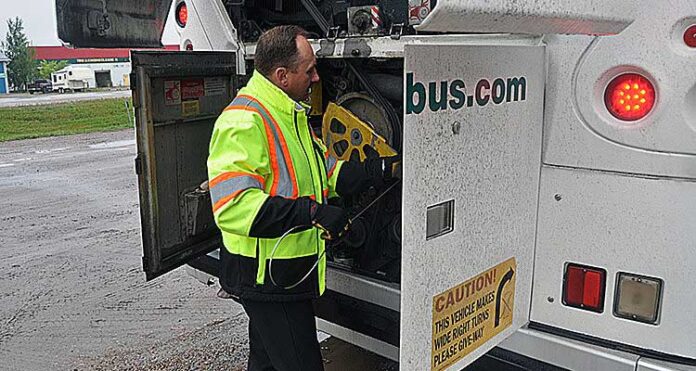 by Phil Ambroziak
Good things come to those who wait. The Government of Saskatchewan is encouraging residents to heed these words and to weather the storm as it continues its efforts to bring its finances back into check following a decline in oil and other commodities.
"Our primary objective is to return to balance," remarked Meadow Lake MLA Jeremy Harrison with regard to the 2017 provincial budget which was unveiled in the Legislature March 22. "The goal is to return to balance over three years, but, for now, that means having to make some very difficult decisions."
According to the government, since 2014-15, resource revenue has declined more than $1.3 billion, tax revenue is down by hundreds of millions due to the resource sector slowdown and Saskatchewan's population has grown by 162,000 in the last 10-plus years, which has put pressure on vital services. To combat this, the government plans to control and reduce its spending to the tune of $250 million by introducing a 3.5 per cent wage rollback for ministers and MLAs, consolidating the existing 12 regional health authorities into one, holding the total spending increase on health to 0.7 per cent and winding down and eventually eliminating the Saskatchewan Transportation Company (STC).
"STC will be phased out over the next two months," Harrison confirmed. "We've seen a massive decrease in ridership and, in the last five years, the government has subsidized the service by providing close to $100 million. I know there are people who rely on the bus, but whenever someone rides it, the government pays a $100 subsidy. I'm not sure how we can possibly continue to do this."
Additionally, the budget includes increasing provincial sales tax to six per cent while at the same time expanding the PST base and eliminating some exemptions. Also, education property tax will be rebalanced to fund 40 per cent of K-12 education costs, while the Saskatchewan low-income tax credit will be enhanced.
"There are some positive things happening right now," Harrison continued. "We're seeing an improved economy and retail numbers are up, but we still have some very acute revenue issues."
Other budget highlights include lower personal and corporate income tax rates, as well as new tax incentives to support productivity and growth. The government believes low taxes and tax incentives create an advantage in attracting new investment and jobs.
"This has been the most challenging budget we've ever put together, but – unlike our neighbours to the west – we can't continue to run deficits until the oil industry turns around," Harrison said. "I have the ability to do something now, so I'm not burdening my children or grandchildren with a lifetime of debt."
Northern Pride reached out to Athabasca NDP MLA Buckley Belanger for comments, but he was unavailable by press time.