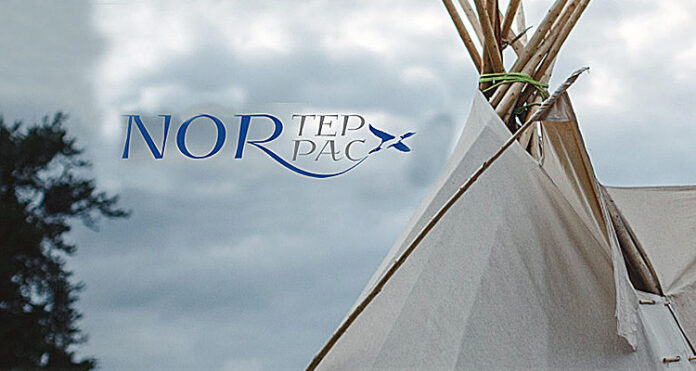 by Derek Cornet
This month's Northern Teacher Education Program (NORTEP) graduating class will be the last.
On April 11, students and applicants for the fall were directed to apply to other post-secondary institutions after transition discussions with Northlands College hit a dead end. First-year student Amber Thompson of Buffalo Narrows was at the meeting held in La Ronge and is saddened the North will lose what she calls a legendary institution.
"I'm undecided if I'm even going to apply to Northlands after all of this – giving us the runaround and dropping bombs on us," Thompson stated. "Northlands are expecting us to pay out of nowhere $6,000 for tuition and $900 for books. We're not even guaranteed a spot there."
Thompson, as well as the NORTEP Student Association, believe the government has breached its promises to them and have issued a final call for it to reconsider the decision to cut the program. In the last few weeks, talks with Northlands stalled after NORTEP council decided to transfer $14 million worth of assets to the Gabriel Dumont Institute (GDI) – the post-secondary provider they had recommended to the Ministry of Advanced Education. Ultimately, Northlands was chosen to deliver the program with a $1.9 million grant – a cutback from $3.4 million given to operate the current academic year. In a press release, the province believes organizations involved will be able to work out their differences.
"We're confident Northlands College and NORTEP council will make this as easy a transition as possible in the best interest of students," it states.
Meanwhile, NORTEP acting president Jennifer Malmsten doesn't believe council's plans to transfer assets to GDI will affect their plans. However, she is concerned of the low number of applicants who applied to NORTEP before Northlands scrapped it.
"They were about 50 per cent of what they were last year given all the turmoil," Malmsten remarked.
As the receiver of assets, GDI executive director Geordy McCaffrey stated they want to do a good job for northern people. In order to renovate the apartments and make them sustainable, they'll work with First Nations and other education providers to do so. McCaffrey hoped the institution could have had a larger role to play, noting Northlands refused their offer.
Northern Pride reached out to Northlands College, but was declined an interview request.