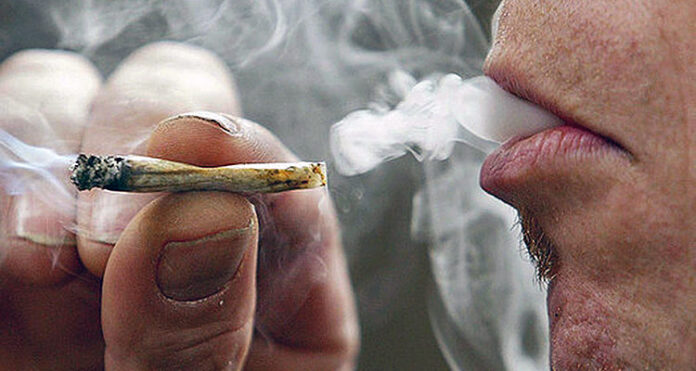 by Phil Ambroziak
New legislation put forward by the federal government is likely to see many Canadians hit an all-time high.
Last week, the Liberal government tabled legislation to end the prohibition on marijuana and regulate it for recreational use.
The goal is to make legalization a reality across the country before July 1, 2018. For the time being however, things remain status quo from a policing perspective.
"As far as marijuana enforcement is concerned, we will not change the way we do business until the announcement has been digested and processed by both the province and RCMP management," explained Meadow Lake RCMP Sgt. Ryan How. "Marijuana is still a concern in the community, whether legal or not."
How went on to say there are simply far too many unknowns at this point.
"Our detachment management has been proactive in discussions with the city and how the changes could affect the community," he said. "We want to be ahead of the changes as much as possible. Roadside screening for impaired driving by drug is the most obvious concern, but there are some very complex legal questions that need to be clarified as well."
One person who expects the legalization of marijuana to be beneficial is local pharmacist Geoff Barton.
"There are already ways people have been obtaining marijuana for medical purposes, but I suppose it could soon be distributed through pharmacies," Barton noted. "Until everything is in black and white, however, we just don't know. It really is a wait and see for us. I do believe, though, receiving it through a pharmacy supply chain would certainly be more safe and more secure than through other sources."
Once official, the legislation will allow Canadians 18 years and older to possess up to 30 grams of dried or fresh cannabis. Consumers can also grow up to four plants at home or buy from a licensed retailer. The new bill also prohibits marketing to appeal to youth, denies sales through self-service display or vending machines and makes it illegal to drive within two hours of having an illegal level of drugs in the blood, with penalties ranging from a $1,000 fine to life imprisonment, depending on varying circumstances.
Still, there are those who fail to see the logic behind the government's latest move.
"I've never been a fan of any type of drug and I'm not sure what this (legalization) will do, but most people who work in addictions know marijuana is the gateway drug," remarked Buffalo Narrows mayor Bobby Woods, a long-time advocate for a drug-free community. "People say it's mild, but it can also get people started and hooked on other things that aren't so mild. I don't support that."
Woods also believes marijuana will now be more accessible than it already is.
"It just seems every time we take a step forward, we take six steps backward," he said. "Alcohol is a legal substance and so many people are addicted. It doesn't make things any easier to have it legalized. I believe the government took the easy way out by saying, 'if we can't beat them, we might as well join them.' It's the wrong step to take as far as I'm concerned."