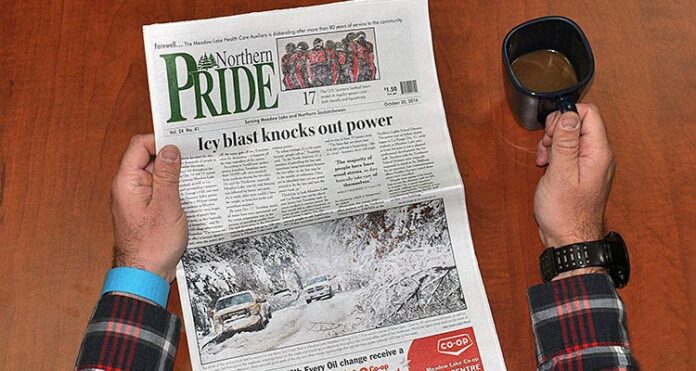 The most important lessons in life are all too often learned the hard way.
Recently, 17-year-old Meadow Lake resident Keely Sutherland shared how her failure to wear a seatbelt led to her being thrown from the back seat of an SUV during a single-vehicle rollover last summer. The crash occurred near Dorintosh while Sutherland and a group of friends were en route to a party, and – as a result – two of her peers were killed, while she suffered extensive injuries including slight brain damage. It's an injury from which doctors still don't know if she will fully recover, but one that's certainly given her new focus going forward in life.
Sutherland has since become an advocate for seatbelt safety and encourages everyone to buckle up even if they're only planning to drive from one side of town to the other. It's quite courageous of this young lady to recognize the mistake she made, to accept the consequences of her actions and to do her part to ensure others don't find themselves in a similar situation, or worse.
According to SGI, in 2013 (the most recent year for which statistics are available), 27 of the 32 people killed in collisions on Saskatchewan highways were unbelted. Meanwhile, seatbelts were not used by 56 of the 309 people seriously injured that same year, and – of the 33 people killed in single-vehicle rollovers – 48 per cent were also failed to wear a seatbelt.
These numbers are staggering considering how much the importance of buckling is continually ingrained in today's society, particularly as it pertains to young people. Seatbelt campaigns have been around for years, as have the stories of just how dangerous it can be not to take such warnings seriously.
Luckily, though, it seems things may be improving. Another report from SGI indicates – in March 2016 during an RCMP crackdown on seatbelt use – 302 tickets were issued to drivers who were not wearing a seatbelt. There were also 30 tickets for passengers who were not wearing a seatbelt, 22 tickets for improper use or installation of a child restraint and two tickets for incorrectly wearing a seatbelt. It's still high, but a big improvement over 2015 numbers that saw 452 seatbelt violations and 2014 when 705 tickets were handed out.
Last year's incident involving Sutherland and her friends is indeed tragic. Everyone makes mistakes, however, and if there is any good to come from what happened, it's the fact this young lady has learned her lesson and has been given a second chance to not only change her life, but possibly change the lives of others as well. Good luck.