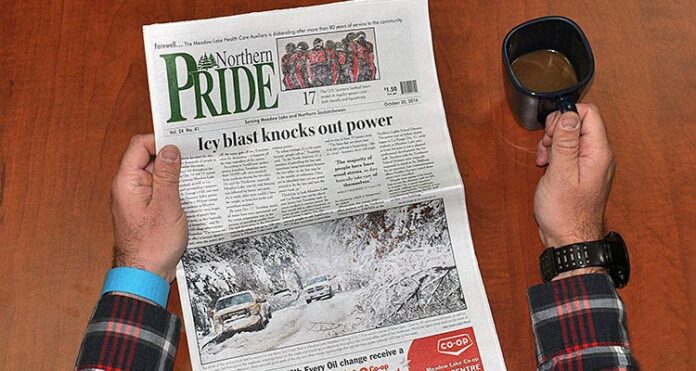 The correct saying is "go along to get along" but the opposite also holds true. Sometimes, you have to get along to go along.
That's something the Métis Nation-Saskatchewan (MN-S) must come to understand. The only way to make any real progress and to achieve its goals is to work together as a united front. Unfortunately, for far too long, this has not been the case. Years of infighting amongst members of the Provincial Métis Council, miscommunication on all parts and a simple inability to cooperate have resulted in tough times for Saskatchewan's Métis people.
Now, however, there's a chance that could all change. With the passing of the April 27 nomination deadline, 47 candidates have officially come forward seeking a position either on the executive council or as a regional representative. While there are some familiar faces in the mix, many are newcomers and other long-time Métis officials – including former MN-S president Robert Doucette – have opted out of having their names appear on the ballot come the May 27 vote.
This is a good sign change could be forthcoming. There's a strong possibility the majority of those who emerge victorious later this month will be people who have tolerated enough nonsense, who will not come to the table with any personal agendas and who are ready to get down to business for the betterment of Saskatchewan's Métis community.
The timing couldn't be better either. Recently, the federal government signed a groundbreaking Canada-Métis Nation accord with Métis leaders from across the country during a special ceremony held at Parliament Hill in Ottawa. The accord, which Métis leaders say finally proves the government recognizes the Métis as its own, distinct nation, will now see negotiations take place between the two parties on shared priorities in a permanent bilateral forum chaired by the prime minister.
Meeting annually, they will jointly set policy priorities for the year ahead. Priorities in the first year include employment and training, youth, early learning and child care, poverty reduction and homelessness. They will also look at improved cultural supports for school children, greater support for post-secondary education, and expanded capacity at Métis educational institutes.
At such a critical time in the Métis Nation's history, now – more than ever before – must the provincial council, its regional representatives and the Métis locals from throughout Saskatchewan be on the same page. Great things await Métis people across Canada and, by keeping things in check locally, will only help ensure the Métis who call Saskatchewan home won't be left behind.